On Friday 13th October 2017, Carden Park celebrated their 20th year as a luxury resort by hosting a black tie and fine dine spectacular; The Cheshire Hoteliers Annual Ball and Awards Dinner. The evening for over 250 guests from right across the industry, including the best hotels in the region was held primarily to raise funds for Hospitality Action.
The nights proceedings were introduced by Paul Bayliss MBE, General Manager of Carden Park, who is also the new Chairman of the Hotelier's Association.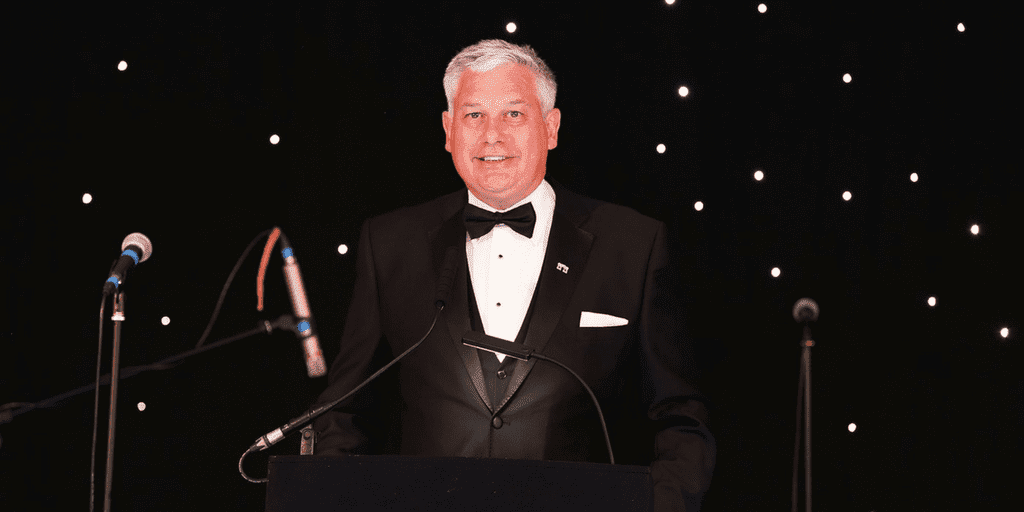 The ball was also put on to acknowledge and recognise the fantastic work that people do in the hospitality sector and the awards were designed to be able to recognise every single role within a hotel.
Over £12,000 was raised for industry charity Hospitality Action and those who are normally the ones looking after people in their respective hotels had a night to remember.
Paul said "Nights like this are absolutely fantastic for our industry and need to be encouraged everywhere. It's an occasion when all of the people who work in an industry that looks after some of the most precious memories and occasions in people's lives can come together to have a great time. We've had terrific support from our suppliers and been able to put on a great event full of fine food, splendid service and great entertainment. We are quite a transient industry so old friends have met up and we've recognised those amazing teams and individuals who make such a difference through our awards programme".
He added "The icing on the cake is that we've been able to raise a serious amount of money for Hospitality Action, whilst being able to say thank you to the Cheshire Hoteliers and wider industry community".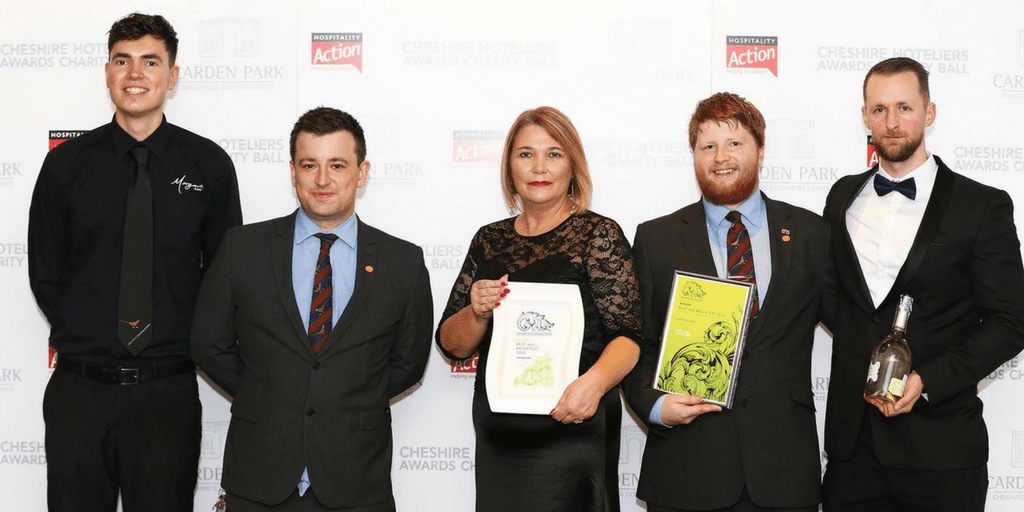 We also caught up with the winner for the award of 'The Best & Brightest Idea', Food and Beverage Controller at Carden Park, Mark Roberts.
"It's been an amazing time at Carden! And a personal congratulations to our fantastic bar team of Tom Vernon, James Ryder, Mandy Edwards and Dominic Snead. Our award was for the gin offer list that we have recently implemented, where you can choose 3 gins from a selection of 5, as well as 2 tonics for just £15. Gin is such an on trend product and we took great inspiration for this by expanding our offering from 5 to 34 bottles. This idea has boosted our sales by £50,000 and we are constantly changing our gins in the offer each month to meet the needs of our customers and letting them experience gins that they wouldn't necessarily try".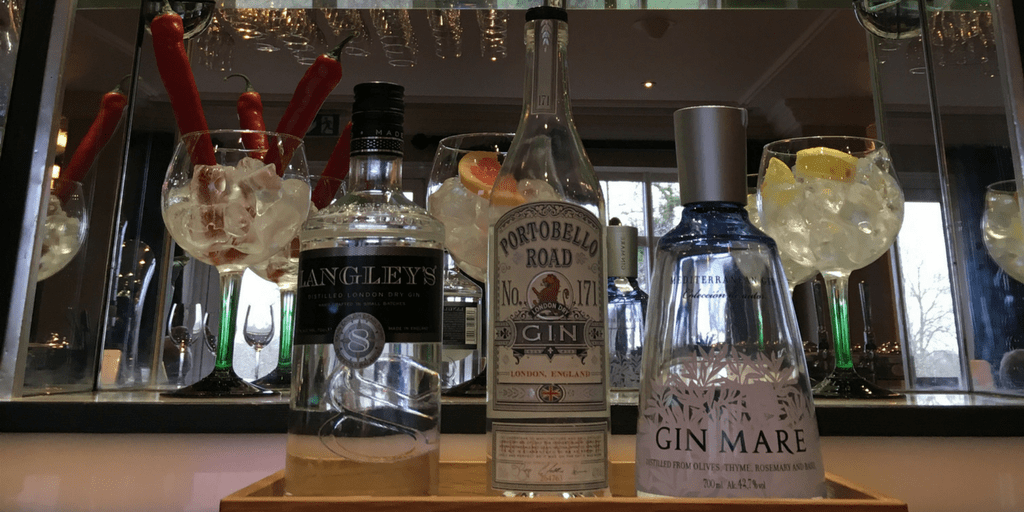 Mark has high hopes for the future and can't wait for the next big project.
"Our next gin experience will be World Gins v British Gins with the same exciting offer, but our guests can choose which they prefer. Being at the forefront of new trends, we also believe that our new selection of rums will hold its own against our gins and will prove as exciting and inspirational as our gins have been. Incredibly, we were actually one of the first places to introduce Louisiana rum 'Bayou' to the general public! As well as this, we will also be carrying on the great success stories of our monthly guest craft beers, guest gins and cocktails for the foreseeable future."