In celebration of our recent recognition as Cheshire Wedding venue of the Year we are launching our Carden Couples feature where we speak to couples that have recently celebrated their wedding at Carden Park, here in Cheshire.
We are thrilled to share with you the memories of Jinesh and Hitesha from their big day and recommendations for future couples…
Name of couple: Jinesh and Hitesha
Date of wedding: 6th May 2018
Where did you get married?:
We had both our Hindu and Civil ceremony (with a reception) on the same day. The Hindu ceremony was in the Carden Suite and then we were lucky enough to have our Civil ceremony outside at the front of the hotel overlooking the beautiful gardens. Our reception that evening was then back in the Carden Suite.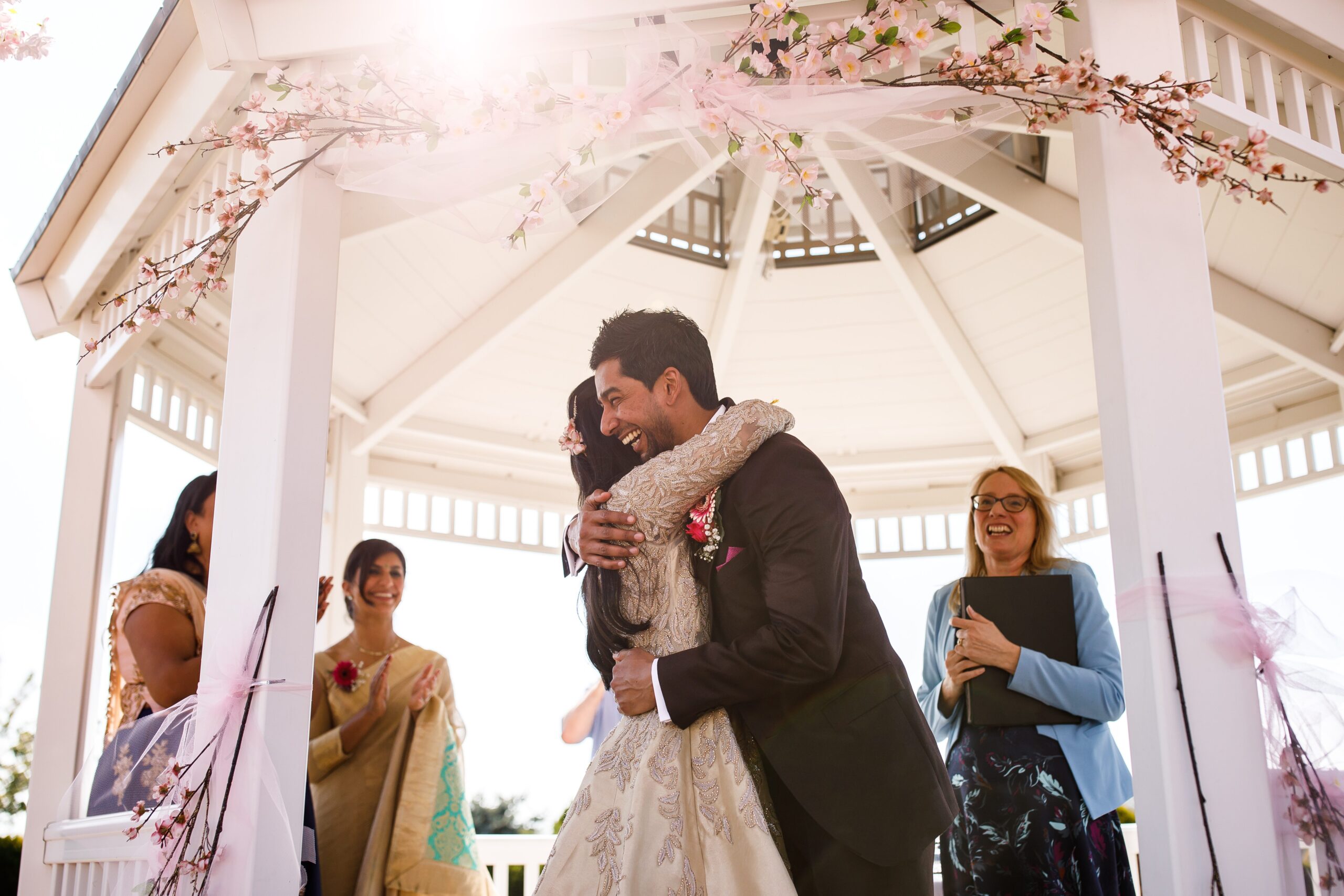 Credit: Shane Webber Photography
Take yourself back to the morning of your wedding, describe how you felt in 3 words
Three words for bride- excited! love! Sun!
Three words for groom – laughter, music and caricatures!
What was your reason for choosing Carden Park as your wedding venue?
Carden Park could cater for everything we wanted on our list! We had a number of specific requirements including the space to host 300 guests, using our own caterers, having a small fire for the Hindu ceremony and attempting three events in one day! Carden could cater for that and so much more!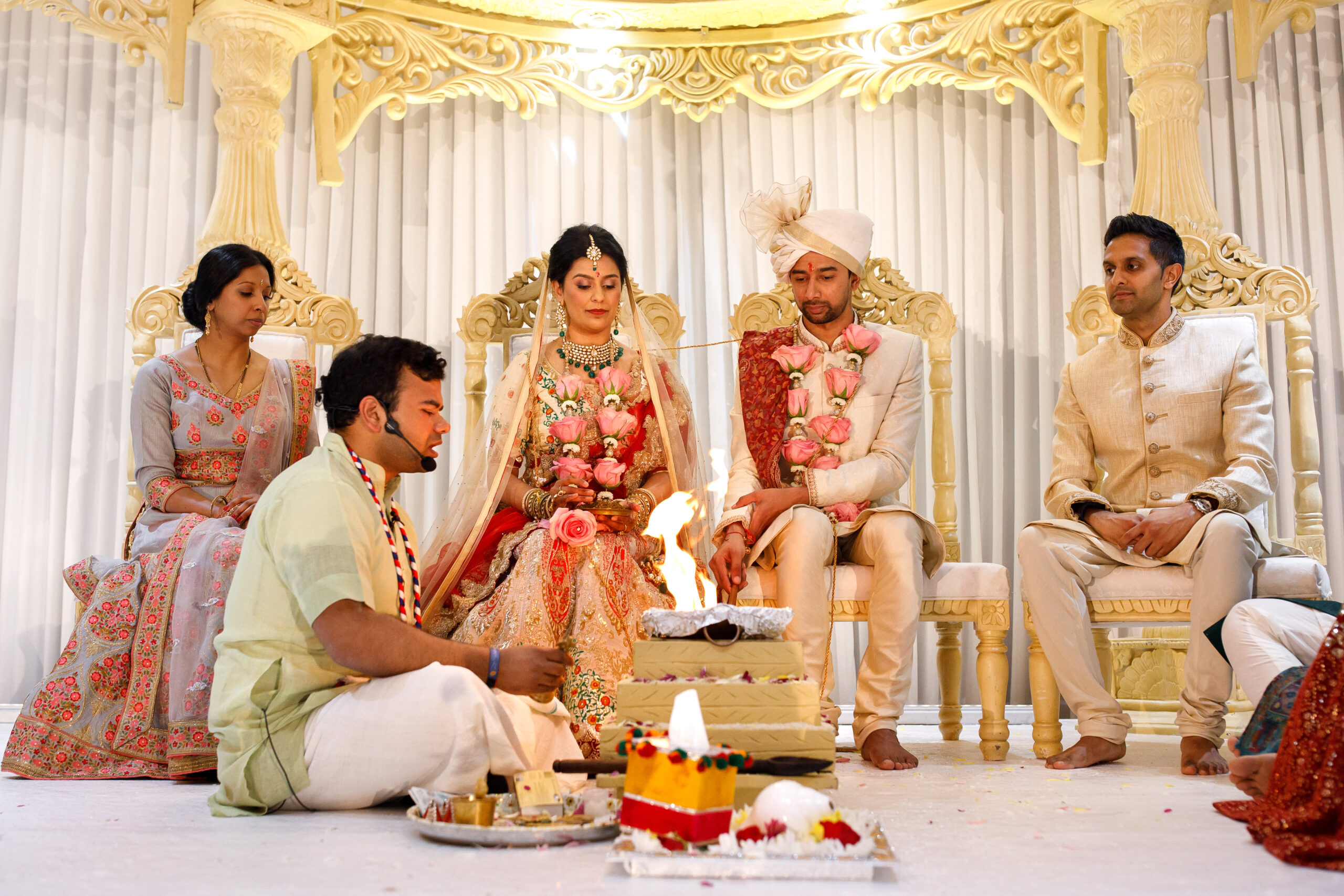 Credit: Shane Webber Photography
How many guests did you have at your wedding?
We had 310 guests during our Hindu ceremony and 280 for the civil and reception in the afternoon
What was your go-to inspiration during planning?
Our go to inspiration was anywhere and everywhere! Pinterest, Etsy and wedding blogs are the best. We sourced items from abroad and made things ourselves. From our perspective everything we did we wanted to make it personal to our guests who were all our main family and friends.
Did you have a theme for your day? If so, what was it?
The theme of the day was fun! Our Hindu ceremony in the morning had a traditional vibe and then the afternoon onwards was just chilled, cool and fun – live music, dancing and lots of food! From a decoration point, we kept it quite low key because actually Carden itself was a great backdrop.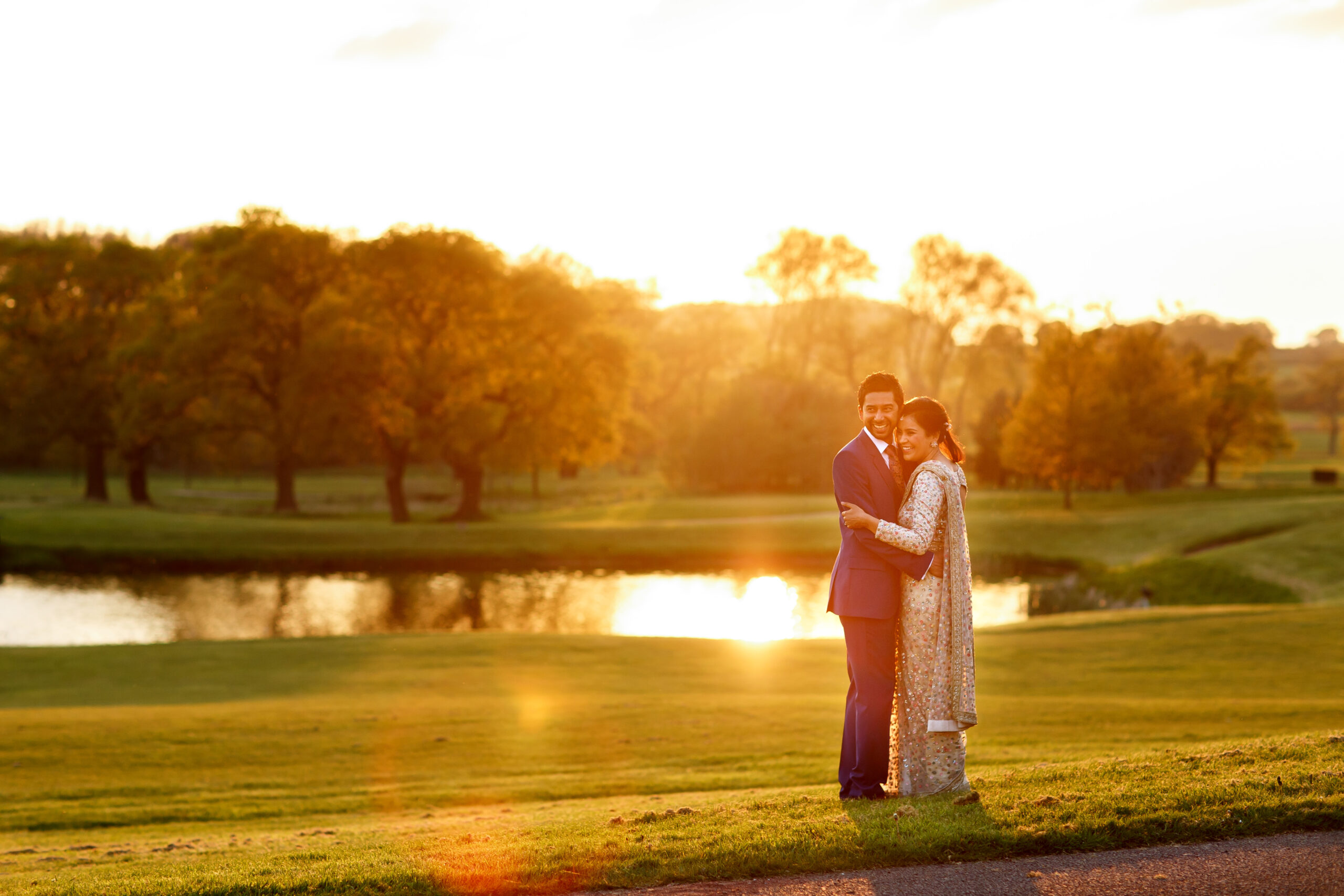 Credit: Shane Webber Photography
What favours did you give to guests?
We gave our guests 3 favours throughout the day. A popcorn box which had a caricature pictures of us both with the whole explanation of the Hindu ceremony. In there was some food and an Indian candle holder.
What was your first dance song? And was there are special reason for this song?
We did a Frank Sinatra song (Under my Skin). We just really liked the song and thought it would be fun to dance too!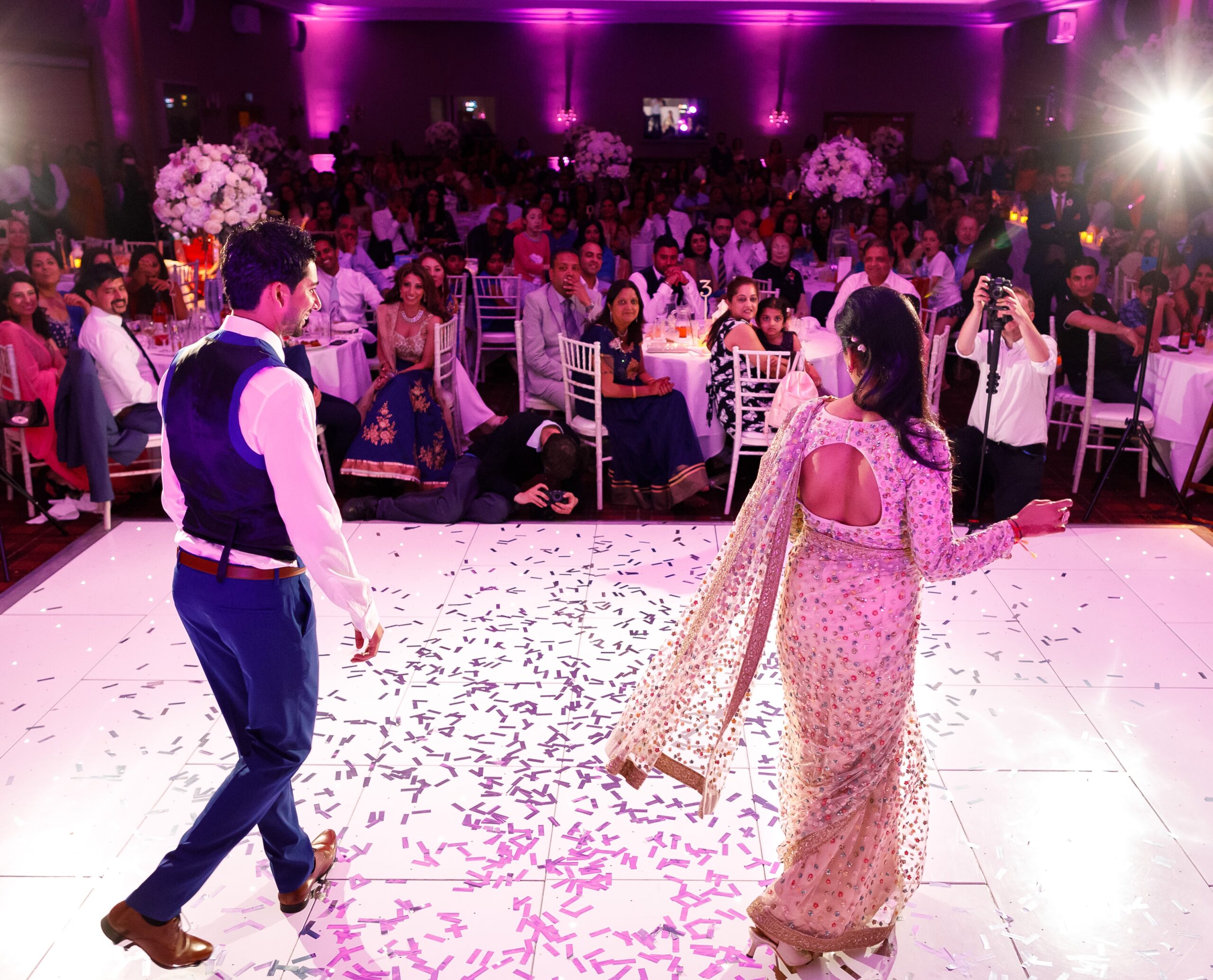 Credit: Shane Webber Photography
Please tell us any surprises and highlights of your wedding day
We had quite a few surprises throughout the day including life size caricatures of us, so guests could take pictures with us and also use in the Photobooth! We did place cards with everyone's pictures on. We used funny pictures, old pictures and everything in between. Our guests had fun remembering the times in the picture!
The highlight was getting married outside, it was incredible. The Band (Ashmore brothers) were outside singing we could see hotel guests watching from their windows and near the hotel entrance – it was just fantastic atmosphere and we have never seen a backdrop for such a wedding as we did with Carden.
Our ring bearer, page boy and two young bridesmaids walked into "Here comes the sun" by the Beatles and then Hitesha walked in with her brother to "Hey Ho" Lumineers. It was a once in a lifetime experience and one of our all-time highlights.
If you were to do it all over again, would you do anything differently?
We wish we had more pictures with guests but given how much we were trying to do in one day we did ok. We got a photobooth so we were able to get a few pictures with guests that way and they are so much fun to look at!
What advice would you give for Carden Couples planning their wedding?
Enjoy the whole process and try and not to stress! Make a budget and stick to it! We were very strict with our budget and kept track of all costs otherwise things can spiral, but remember there are always a few costs here and there that you don't account for so keep some buffer in your budget.
Use Carden staff to help – they are so knowledgeable and know what will work and what won't. Chances are they will also find a solution! We very rarely heard the word "no".
Personal note from Jinesh and Hitesha
We would both like to thank Carden Park for helping us have a great wedding that was beyond even our dreams! Stevie, her manager and the whole operations team on the day team were just on point.
Stevie and the team supported us from months prior to the event. We had a number of face to face conversations, they were always available on the phone and over email. The operations team had 13 years of experience and it showed!
On the day, they helped with guests who had food allergies, providing drinks outside for our guests as it ended up being too hot, sorting out the location outside, directing guests, serving food, canapés, evening reception food, turnarounds of rooms – we have been so impressed at how they approached the whole wedding and everything just fell into place on the day!
Our guests are still telling us about how amazing Carden park location was, how friendly all the staff were throughout the weekend and a few even mentioned that whenever they had a question or needed help there was always a member of staff there on hand to help.
We wish we could do the day all over again because we had so much fun! Our friends and family think we should do a one year anniversary at Carden!
Thank you to all at Carden Park. Your care, attention and drive to make the day a success, meant the world to us.
Jinesh and Hitesha
If want to find out more about weddings at Carden, get in touch with the team today on 01829 731555 or email [email protected]. Our next Wedding Fair is on Sunday 25th November between 11am and 4pm.