There's always plenty of fun to be had in and around Cheshire and Easter is no exception!
If you're looking to stay at Carden over the Easter holidays, we've got a huge variety of fun indoor and outdoor activities available onsite. But if you're wanting to explore more of Cheshire, we've listed below some of our favourite Easter activities at local attractions nearby.
The Ice Cream Farm
Work with the whole family and test your detective skills with their fantastic 'The Great Eggscape' escape room challenge. Work in a team of up to five people to solve mysteries and puzzles and escape with the coveted golden egg prize!
That's not all, join their Easter Party in the soft play Fun Factory on Friday 12th April. Entry is £10 per child, which includes admission to the activity, plus; a food box, ice cream, egg hunt, craft activities and an Ice Cream Farm balloon.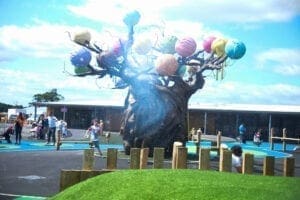 Learn more about life under the sea a Blue Planet's Easter trail. Follow the trail and find jars filled with word puzzles – all you have to do is find the missing word and solve the puzzle, and you'll go home with a small toy or badge!
There's loads of exhibitions and workshops to join in on too and even the chance to meet a mermaid! Visit the website to see how you can visit a mermaid in her natural habitat at the Rock Pools.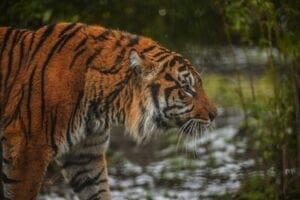 Experience Chester
Eggsperience an Easter Egg hunt on a city scale! Find the coloured eggs hiding in more than 60 businesses for a chance to win a prize. For every 10 eggs you can receive a small treat!
Prizes include:
Busy Bus – Day Tour Voucher for a family of 4 – £150 value
The Entertainer – £50 prize bundle
Towers – Cream Tea for two
Crêpeaffaire – Family Meal of 4 free crepes
and many more!
Don't forget you can always join in on our very own egg hunt around the Carden Park estate. Join our annual Easter event where you can have the opportunity to win a giant chocolate Easter egg! All you have to do is find the Golden Egg hidden amongst the 350 eggs hidden around the estate!
Find out more about our Easter break offers and activities available during the school holidays.