This year, we're celebrating the Cheshire Course's 25th Anniversary and who better to chat to it about, other than our longest serving member and current Golf President, Dave Mitchell.
We sat down and spoke about his favourite memories of the course and what make it so special….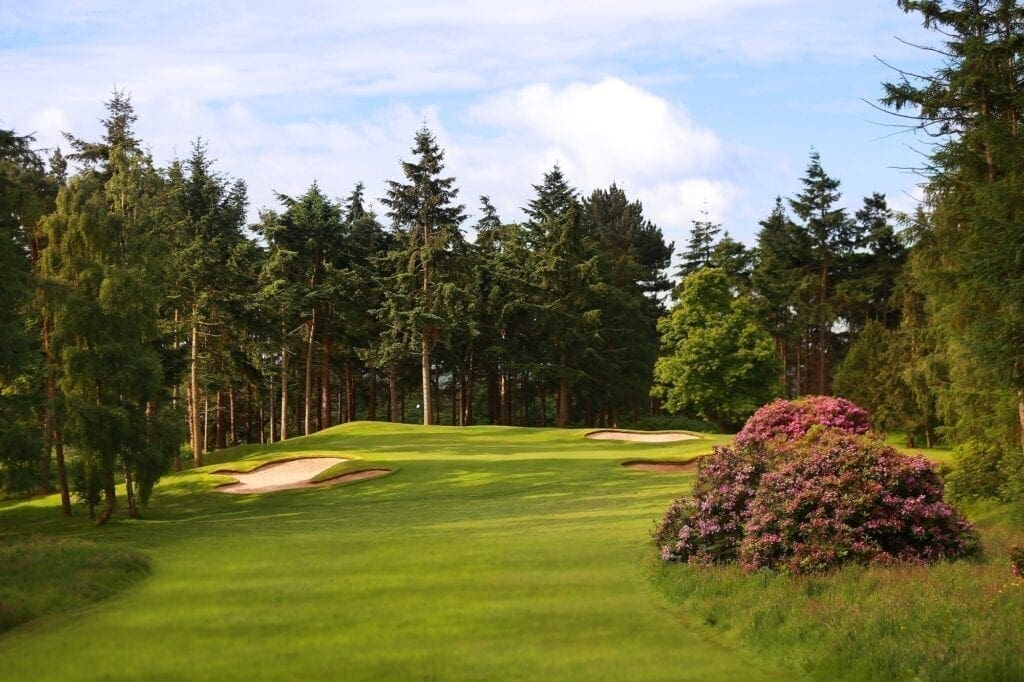 1) What makes the Cheshire course so special?
The course is set in beautiful Cheshire countryside, it is peaceful, challenging and provides beautiful views.
2) What is your best memory of playing there?
Best personal memory was winning the handicap knockout some years ago. Also that 3 past captains, myself, Ron Byrom and John Ireland all share the same birth date of 11 June. Different years however.
3) Which celebrities have played there – and did you play with them?
Former Liverpool players including Emlyn Hughes, Alan Hanson, Kenny Dalgliesh and Garry Gillespie as well as lots of stage celebrities. I played several times with Garry Gillespie and Gerry Marsden from Gerry and the pacemakers.
4) What's your funniest story relating to the course?
Two funny events. First when Jim Saunders was doing his captain's drive, they gave him an exploding ball to hit! Second when Ron (rocket) Byrom was doing his captain's drive in he was accompanied by firework rockets going off.
Do you have any fun memories of The Cheshire Course? We'd love to hear them! If you haven't played the course yet, take a look at our latest golf offers and see what what all the fuss is about.