Guest Blog
On the 24th of August this year, Resort Sales Manager Emma Pridding celebrated her incredible 20th anniversary of working at Carden Park Hotel. A feat that is unique in modern hospitality.
We asked her all about her experiences at Carden Park.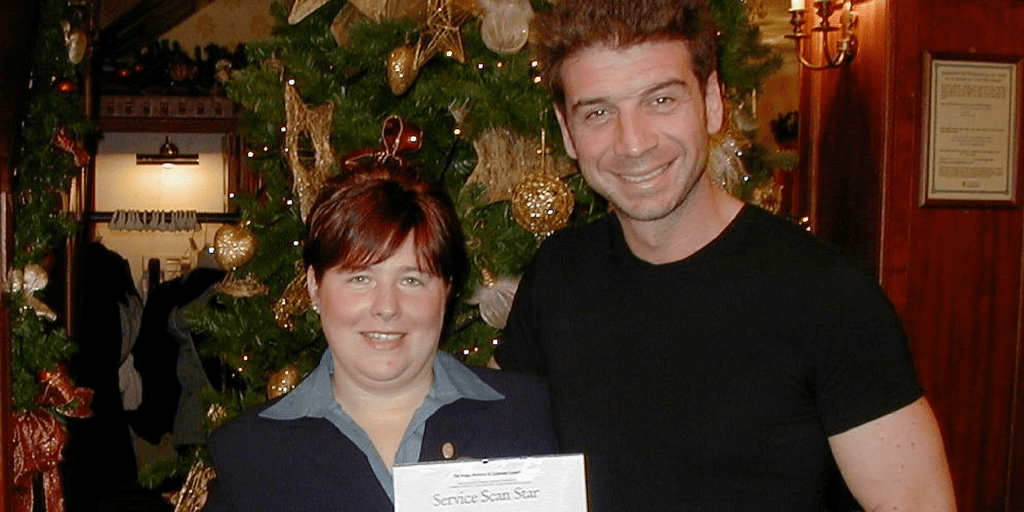 When and where did you start?
I started as a Housekeeping Supervisor at St David's Hotel Group on the 24th of August 1997 before I transferred over to Carden Park in 2000, the year I became a Reservationist. On joining the hotel, I was nervous but incredibly excited. This was a new job, a new challenge for me, something different that I could sink my teeth into.
I definitely saw Carden Park as a long term plan when I started. I'm very ambitious so it was a great move at the time for me to change from an operations role to a sales position. As a team, we've adapted to every change and I personally relish the challenge of incorporating spa, golf, memberships and voucher sales into just the one office. Our office.
Personal highlights
There are just too many to mention…. Let's start with meeting my hero Nick Knowles when he came to Carden Park for his show DIY SOS. I also relished co coordinating with the training at our dance studio on one of the first series of Strictly Come Dancing when Dennis Taylor and his dance partner Isabella came to stay at the hotel in 2005.
I'm a keen flyer so being a passenger in hotel owner Steve Morgan's private jet to Glasgow to check out Scottish spas was also a fantastic occasion.
However, #MyCardenMemory has to be meeting the late great Norman Wisdom in the lounge during one of his many golf days at Carden park. It was a pleasure to meet him. He was such a funny man!
Team highlights
One highlight definitely stands out above the rest. That was attending the CATS Mardi Gras awards with my Carden workmates in 2008, when we won an award for Highly Skilled Front Of House Staff Resort Team at Tatton Park. What a night that was!
I also raced the London Marathon in 2006 with the Carden team including current GM Paul Bayliss, who was Deputy GM at the time.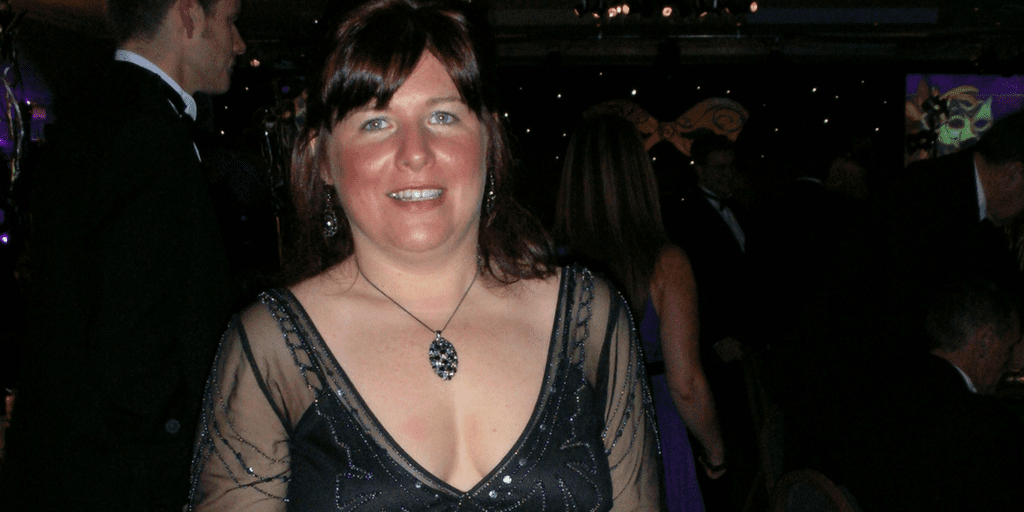 Magical memories of Carden Park
That's an easy one. My wedding day. I met my future husband in the local gastro pub Cock O Barton in 2006 and we got married here on the 7th of August 2009 in an amazing ceremony in front of friends and family. I'd heard so much about the wonderful weddings at Carden and it surpassed even my wildest expectations.
I can't believe it was 8 years ago. It feels like it was just yesterday!
Favourite reason to work at Carden Park
I love everything about working here! All my colleagues, my team in reservation, my Carden family. It's such a treat even now to drive up the driveway to the hotel and see the beautiful countryside that we work in. Sometimes, I can't believe I've been so lucky with my life! Especially now that I juggle my working life with 3 beautiful children at home.
#TeamCarden are always flexible, passionate and thinking outside the box. Another reason why I love working here.
How has Carden Park treated you in your 20 years?
It can't be that bad…I'm still here! I'd certainly recommend someone to start working at the hotel. Especially in our department where you would be welcomed with open arms and sometimes with a sweet treat.
What does the future hold for Emma Pridding?
The future is very bright. There will be lots of exciting times ahead with new goals and new adventures. Watch this space…