Autumn is a special part of the year, a seemingly short period of time where we embrace transformation, nestle in, and prepare for winter.
That said, the allure of the colours, the light, and mild weather beckon us outside, in search of things to do as the season sets in.
Cheshire boasts innumerable activities that are fun for all the family, with castles, zoos, and golf pursuits being just a handful of places to visit and things to do.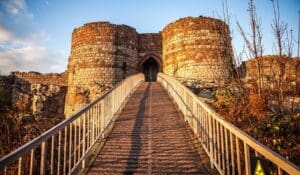 Beeston Castle and Autumn Woodland Park
First on our list of things to do in Cheshire, Beeston Castle and Autumn Woodland Park is an amazing destination for all the family.
The Castle itself is steeped in history, and the grounds themselves are arguably some of the most dramatic in the English Landscape.
The paths and woodland share an aura similar to that of the castle which they surround, as well as being home to a variety of wildlife.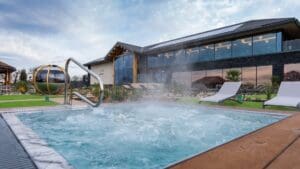 Autumn Spa at Carden Park
The Carden Park Hotel is based on a thousand acres of stunning landscape, with a wide range of indoor and outdoor activities available.
Not least of these is an autumn spa break, with vitality pools, thermal pods, and hot tubs situated within the grounds, all of which look out across the spectacular countryside.
There are also indoor facilities for you to enjoy, such as the Finnish sauna and the Bollinger bar.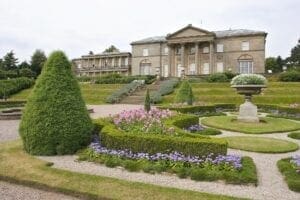 Tatton Park Autumn Activities
Outdoor activities in Cheshire also include a visit to Tatton Park, especially their autumn adventures.
Autumn adventures include forest bathing, autumn crafts, forager trails and wildlife spotting, to name just a few.
A visit to their website is worth a look, especially if wholesome activities are what you're looking for.

Pursuits at Carden Park
Pursuits at Carden Park offer attendees a range of different activities based around team building and leadership.
With indoor and outdoor options available for team building, their leadership training offers talks from world-class speakers.
Not only this, but Vertigo at Carden consists of free-fall jumping, rock climbing, and other activities that allow you to behold the Cheshire Countryside from dizzying heights.

Chester Zoo Lanterns
The Lanterns at Chester Zoo is a unique event set to dazzle the whole family, with the grounds transformed into a spectacular wonderland designed to take you on a magical journey.
Perfect for filling you with Christmas joy, this year's festivities will feature new animal lanterns, as well as favourites from years gone by.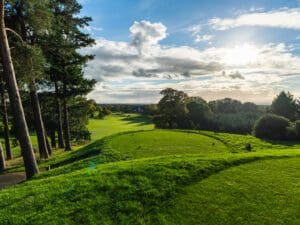 Autumn Golf Breaks
Cheshire is home to a whole host of phenomenal golf courses, not least the two based in Carden Park.
Priding themselves on being home to golfing excellence, their grounds boast two championship courses, as well as other golfing facilities that are unrivalled in the county.
It's well worth checking out their offers for weekend stays, corporate events and more.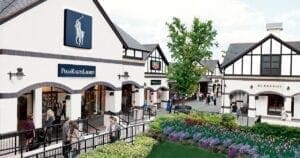 Cheshire Oaks Designer Outlet
Fan of shopping? Cheshire Oaks has got everything you need, with an enormous range of designer stores in one location.
Events during autumn include Oktoberfest music, trick or treat trails, and more. More than just a shopping experience, there's also a range of fantastic restaurants for you and the family to try.
As a special extra treat for resident guests, we offer a 10% discount voucher for Cheshire Oaks Designer Outlet. Just at reception during your stay.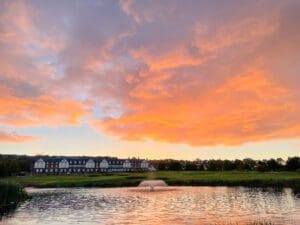 Come and Explore!
These are just some activities included in a range of others that are on offer in Cheshire, with a variety of other events and activities going on in these places alone.
Why not take a day out, and see what else you and your family can discover?