Here at Carden Park the mercury has been hitting the high heights of 32 degrees and from future forecasts it is set to continue throughout the Summer, making the perfect weather an outdoors team building day.
We've already had a busy season with clients taking advantage of the fantastic weather and using the 1000 acres of space to motivate their team.
If you're bored of the same old team building day with a few token puzzles and team quizzes, let us inspire you with a recent event here at Carden using the fabulous variety of options available with The Event Station.
The day started with welcome drinks before guests took to the seven oversized inflatable games and challenges. Our front lawn proved to be the perfect location for the competition to begin for the 320 guests.
To talk to the team about your next bespoke team building day, get in touch today on 01829 731555.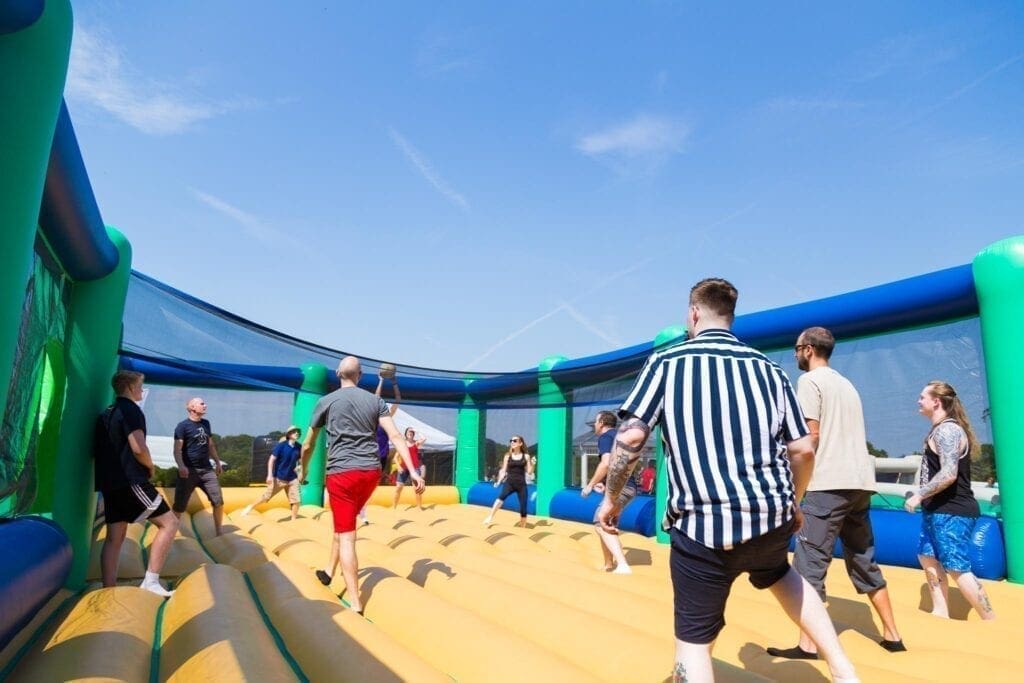 Inflatable volleyball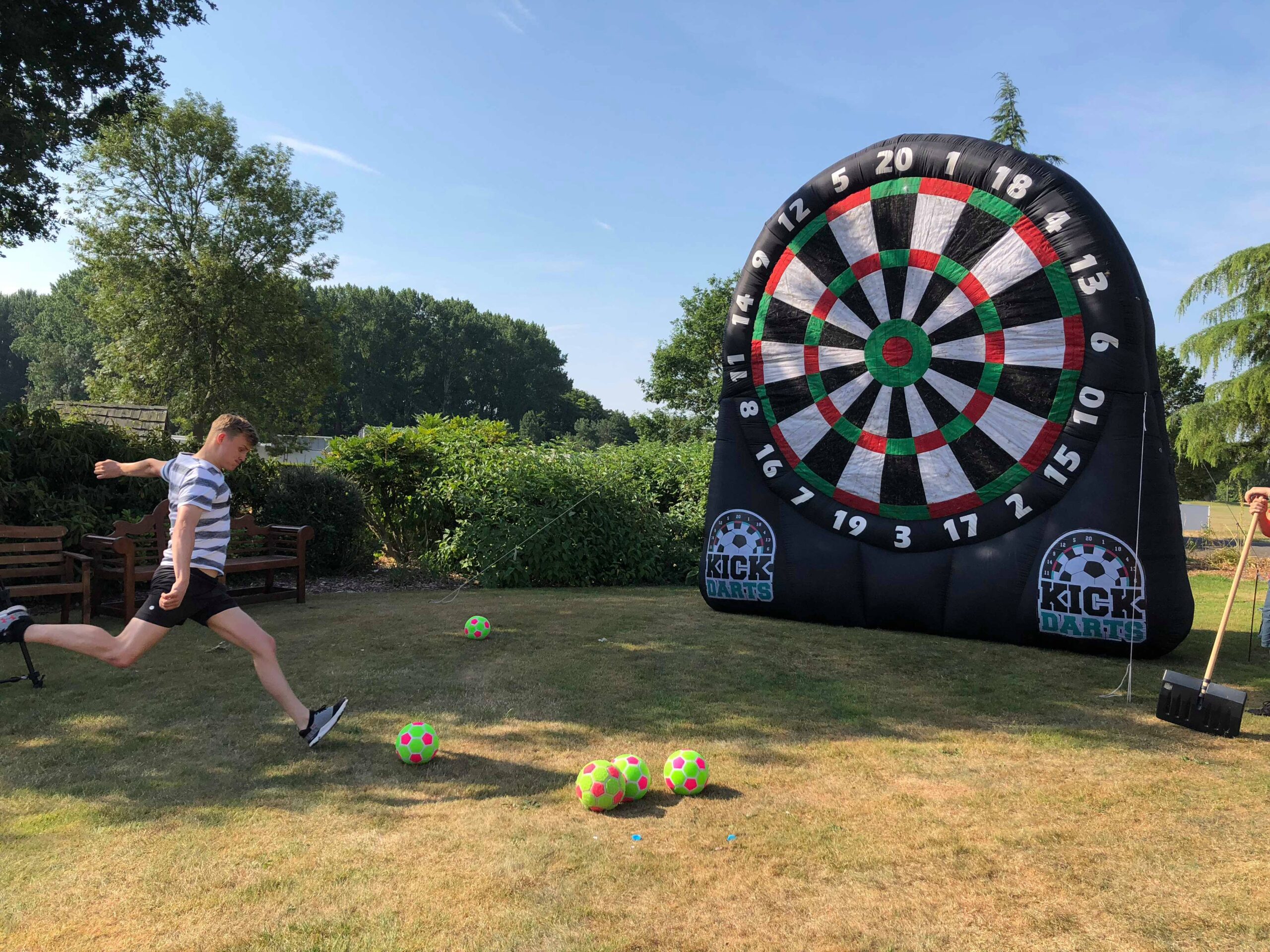 Football darts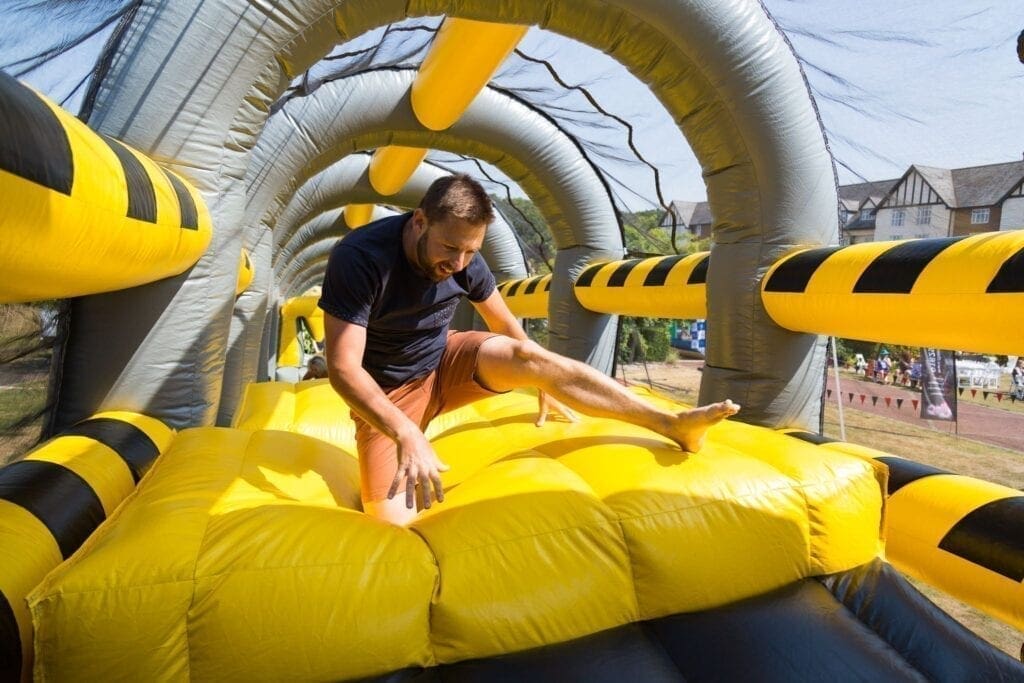 Toxic drop