We are delighted to reveal that we have been awarded the prestigious title of 'Best New Spa' in the 2020 Good Spa Guide Awards which took place at this year's virtual Spa Life conference on the evening of 24th November 2020. The esteemed award, which was sponsored by leading British spa skincare brand, ESPA, celebrates our exceptional new spa which challenges architectural design, creative, sustainability and experiential boundaries.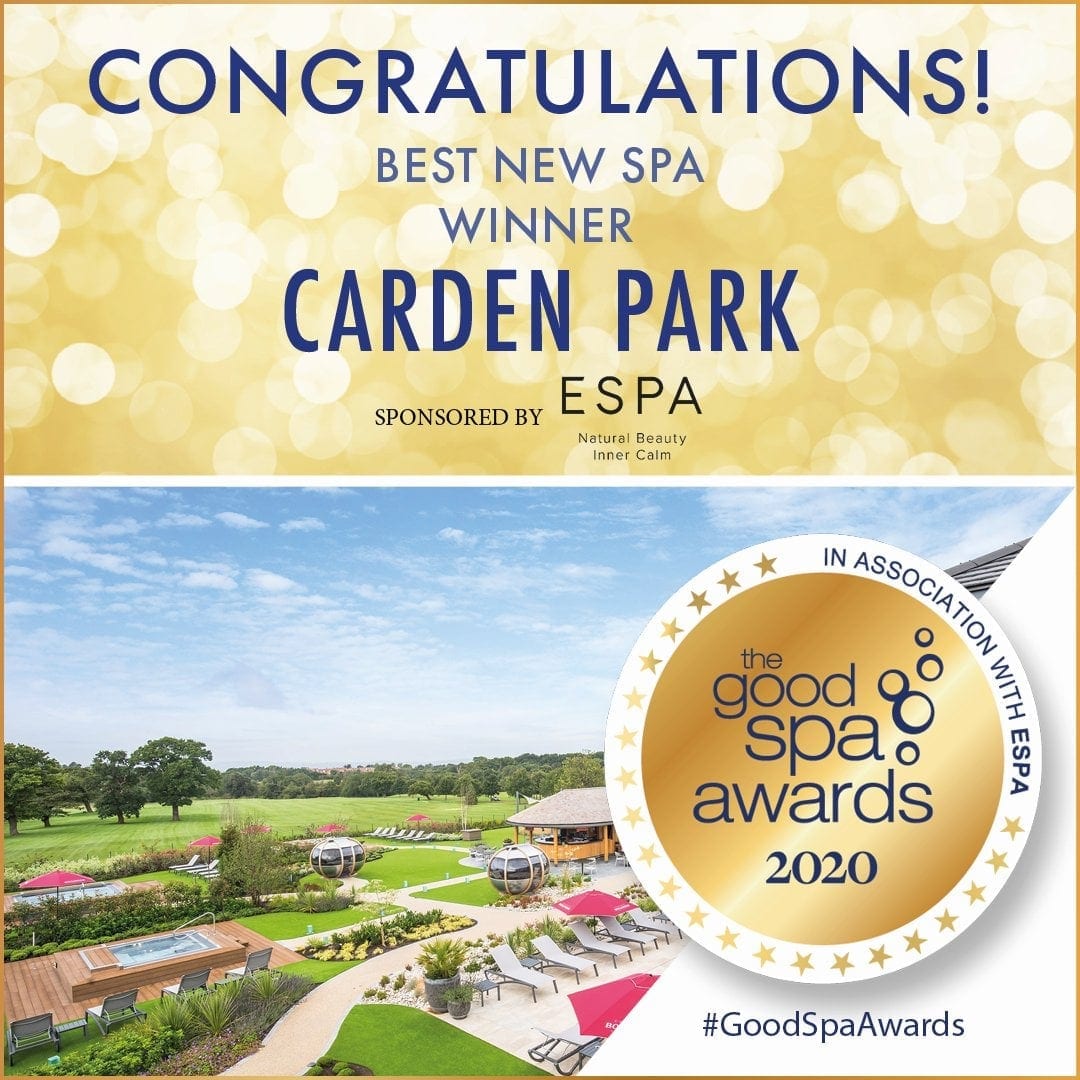 The Good Spa Guide, who are recognised as the experts when it comes to spas and treatments, celebrate the very best in spa and its awards are considered one of the UK's most respected in the industry. This year, to reflect the unprecedented situation, judging, which is usually done by the public, was completed by the Good Spa Guide's panel of experts to celebrate true excellence in the spa industry.
The Spa at Carden, which opened in January this year, offers a world class spa experience like no other. The 4,500 sqm standalone spa is set within the 1,000-acre grounds of the privately owned Carden Park Hotel and has indoor and outdoor facilities that are amongst the most impressive in the UK. Our new destination spa also has one of the UK's largest spa gardens which offers an expansive multi-sensory experience of wellbeing with numerous thermal experiences and an all-weather Bollinger champagne bar. Expertly developed to provide guests with a 'nature reset' whatever the weather, the extensive facilities enable a journey to improved physical and mental wellbeing. With an exclusive menu of treatments by Elemental Herbology, views of the sweeping countryside and a list of celebrity guests, The Spa at Carden is quickly becoming known as the place to be seen.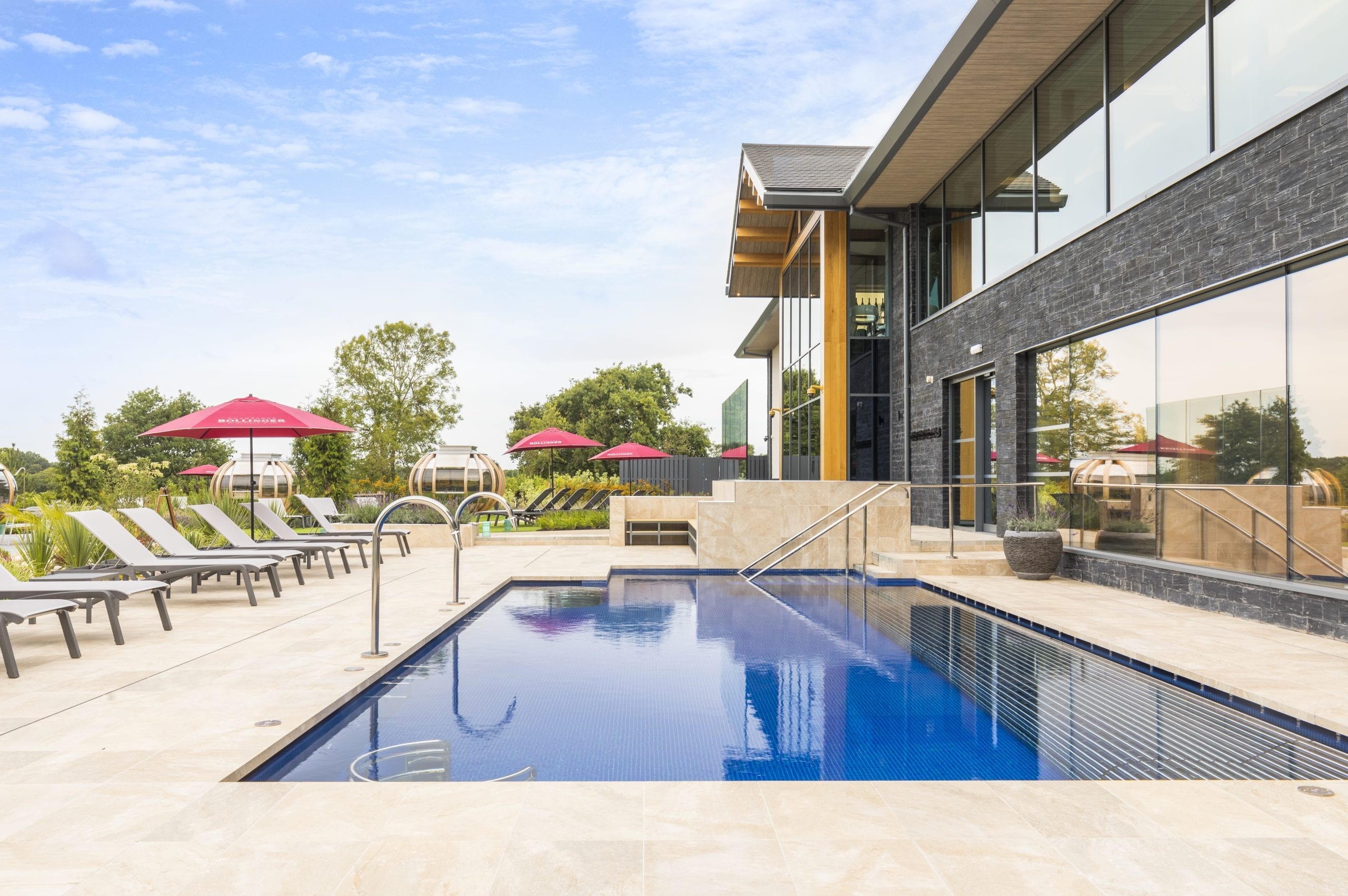 Collecting the award, Emma Pridding, Spa & Leisure Manager said:
"We are absolutely thrilled to have picked up the prestigious award for Best New Spa. It's been a tough year for our entire industry and an even tougher year to launch a new spa, so we are extremely proud to be the winners in this category. It's been an incredible journey for the spa so far and we're looking ahead to an even more successful second year. We are committed to providing a world class experience to our guests and offering wellbeing and true relaxation at a time where the demand has never been higher. To be recognised for all of the hard work that our wonderful team has put into this spa is an incredible honour".
Discover our range of spa packages and more info about our beautiful five star spa.