The golfing season is upon us and we thought it was the perfect opportunity to chat with our Ladies Captain Deb Fell.
Find out more about which golfers inspire her and what she enjoys most about golfing at Carden Park…
So Deb, how did you get into golf and when did you start playing golf?
As a none golfer I enjoyed watching and supporting my husband Paul in many tournaments both in the UK and abroad. After my 50th Birthday I decided to take a leap of faith and give golf a go myself. I got my first handicap of 36 and joined Carden Park in 2014. It has been a challenge, but I love to see my handicap dropping year on year. Carden Ladies have been very supportive and encouraging. In 5 years, I have gone from picking up a golf club for the first time to Lady Captain for my club.
With plenty of golfers to choose from, who is your favourite? Do you take inspiration from anybody?
My favourite all time golfer has to be Seve Ballesteros. He brought excitement and charisma to the game. I loved watching in amazement how even when in trouble around the green he played those tricky shots to create a score that dreams are made of.
There are two great golfers who inspire me for very different reasons – Lee Westwood for his consistency on the course and the training schools he has developed for young golfers. Secondly, Laura Davies, who has to be the greatest female golfer ever and a pioneer in women's golf. I am especially inspired that she was self-taught, is a natural and love her no nonsense approach.
What is your most memorable moment during a game?
In every game there are moments that surprise me. I could be having a bad game but just one shot can change the whole dynamics. I am always looking to improve upon my last score and when that happens, I am happy. Over the last 4 years I have played in the mixed knockouts with my husband at Carden Park. As he has a handicap of 6, we make a formidable team. We have won twice and achieved runner up twice.
What is your favourite hole to play at Carden Park?
I like both courses and find them equally challenging for different reasons. I don't particularly have a favourite hole but like the 5th and 6th on the Nicklaus and the 12th and 14th on the Cheshire. I feel accomplished when I achieve a good score on any of those holes.
Tell us about the chosen membership charity this year and is there a particular reason you chose this charity?
Claire House Children's Hospice is our chosen charity. I work as a Staff Nurse in a local hospital and with over 35 years of nursing experience, I found limiting my choice to just one charity difficult. We looked for a local charity we could both feel passionate about. The Claire House journey over the last 30 years has inspired me to put this charity above others.
And finally, do you have any tips for the perfect game?
I like to take on challenges as it makes me concentrate on my game. I try to practice as often as I can in the winter but when all doesn't go to plan, I just remind myself to keep it fun and don't over-stress about the bad stuff. Just move on to the next hole and start again.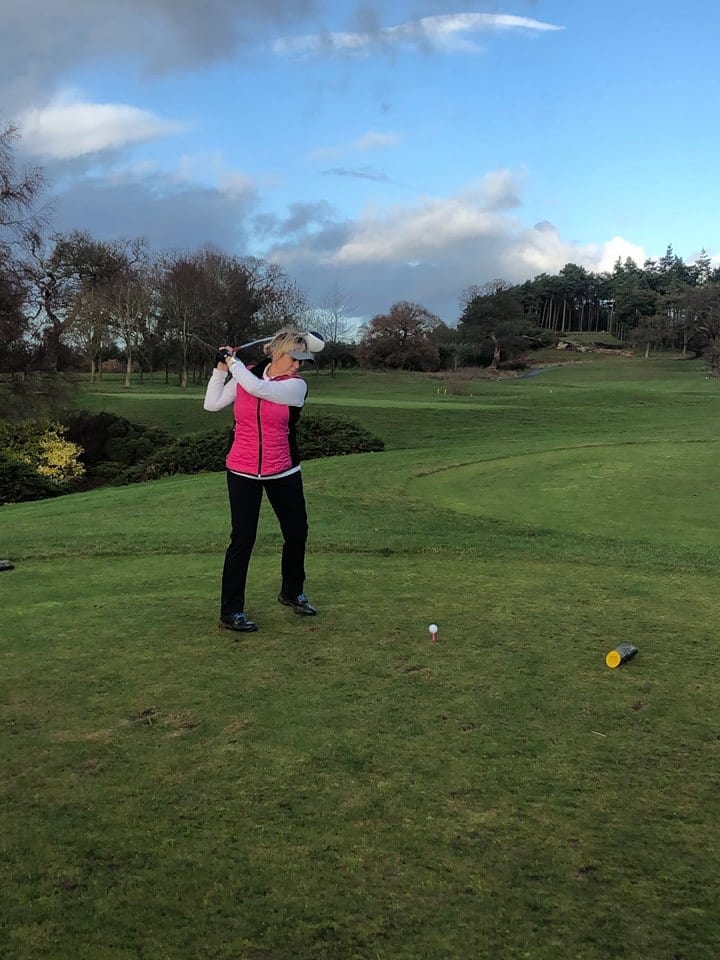 Find out more about our golf memberships at our membership page or call the team on 01829 731600.