Rome wasn't built in a day, and our new spa is taking its time to finely tweak each and every detail to ensure our guests enjoy a unique, luxury experience every single time.
With such a huge, modern development on our hands, we've recruited a team of both internal and external experts within the industry to create the best spa in the UK.
One of those is somebody that has been working with us on this project since the very beginning, our Spa Consultant, Nicki Kurran. We wanted to sit down with Nicki to chat about her experience in the industry over the years and how she's brought over 30 years' of Spa knowledge to our exciting development…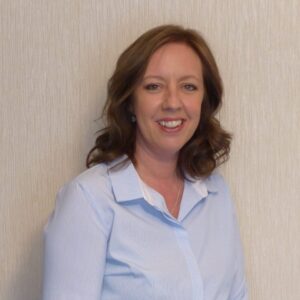 Nicki, this year you're celebrating a massive achievement of 30 years within the Spa Industry, congratulations! How do you think the industry has changed over that period?
It certainly doesn't feel like it's been 30 years! When I think back to how things were, the industry has both changed but so much is still the same. Where we have seen the biggest change is with the advances in technology and ingredients which has allowed us, as therapists, to deliver even more results driven services to our guests. What hasn't changed is service standards and the core offering of massage-based treatments.
I'm sure over that period, you've amassed experience in most if not all areas in spa – but where did you start your career?
I started out training as a beauty therapist at the world-renowned Champneys College of Beauty Therapy in Hertfordshire. It gave me such a strong grounding as Champneys training was known to be the best in the world. I worked in a sales role at a salon before moving to a therapist role back at the resort at Champneys, Tring and spent the next 7 years there working my way up from the therapy team through to Group Spa Development Manager overseeing business development at the 44 treatment room spa at the resort in Tring as well as in our 2 London Clubs and one in Brussels.
Starting my career as a therapist, and in a business with such high standards, gave me the knowledge and practical experience of the customer journey and the importance of every little aspect of the journey for both the client and our staff members.
What's the one piece of advice that has stayed with you throughout your career and why?
I have been fortunate to work with some incredibly inspirational managers in my time and have learnt from them all. There are a couple of pieces of advice I was given early on in my career which I still share now.
One of my General Manager's enforced the importance of 'knowing your numbers', inside out and upside down, which has been invaluable so me. Not only to fully understand the impact decisions before making change but also to be able to analyse the results. No-one wanted to go into those meetings not knowing their departments numbers.
'Do it now' is something all my teams have heard me say, often! I don't know who I got that from, but I will never leave something to later that can be done now. Years of managing operations I learnt to expect the unexpected and it is best to be prepared so have all your jobs complete early. That fits with my work ethos of 'plan well then go with the flow' which is particularly appropriate for the spa world, working with so many people everyone's experiences and expectations are different so no matter how well we plan it is important not to be too structured, go with the flow, you never know where it will take you.
Are there any assumptions that you'd like to dispel about Spa?
I still think there are people that believe spas are predominantly for women, they are not, and it is lovely to see more and more men getting the benefits of using facilities and experiencing treatments.
Us therapists have seen it all. We've seen every body shape, lump and bump, skin condition and hairy body so never be embarrassed, it will take a lot to shock us.
What's the wackiest treatment you've ever had?
There have been a few over the years, one memorable experience was in Grotto Giusti in Italy where I was lucky to be able to experience their thermal caves. Before the caves I was booked for a 'Jet Blitz' which involved standing at the end of a tiled room whilst the therapist fired what looked like a fireman's hose at you, on full power! It didn't help that I spoke no Italian and my therapist spoke no English, so she had to demonstrate the positions I needed to get in to be hosed down.
Would you have it again?
Absolutely, it was a great treatment and knowing what to do would make it easier a second time.
What are the most exciting trends you can see coming through in the next year or so?
We have seen amazing popularity of lash and brow treatments over the past 5 years but it is the advances in technology that really excite me. I've been working with spas and clinics introducing non-invasive treatments such as HIFU, Radio Frequency, Cryotherapy and LED in recent years and the results are quite amazing. I am so pleased we are launching the Déesse Pro LED treatments at The Spa at Carden, the guests will absolutely love the result they get. But no matter how much I love these treatments you cannot get away from the all-round wellbeing benefits of a really good, simple hands on massage treatment.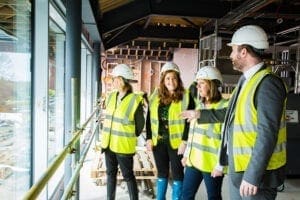 The Spa at Carden is set to open Monday 6th January 2020. Find out more and book your experience now.