2019 is upon us and it's time to put plans in motion! You already have key events penned in the company diary but are yet to choose a location, venue, theme, menu, the list goes on… That's where we come in. Here at Carden Park, our Event Coordination team are skilled in coordinating everything from one to one meetings, to large upscale events – all with the highest level of customer service.
Budget
Whether it's a relatively small meeting or a conference for hundreds of people, it's imperative to set aside a budget at the beginning of the year. Successful planning will lead to a successful meeting. If you leave your budget planning to last minute, you may be left hosting an underwhelming meeting in the conference room of your own office. Way to motivate the team eh?
Location and Venue
That's easy – escape the hustle and bustle of the city and take advantage of 1,000 acres of thinking, creative space. Our country estate is the perfect, unique location to offer large conferences and extravagant gala dinners as well as fun, team building. With 18 meeting spaces to choose from with a capacity of up to 400 delegates and 198 bedrooms, we cover all areas on one site.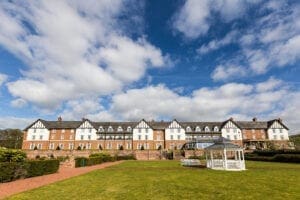 All Work and No Play?
Team building can be an array of different things to different companies. Whether it's a competitive game of golf or a strategic challenge, it's an investment in your team. And although team building may have an 'awkward' reputation, it encourages communication and eliminates conflict. If you decide to extend your meeting plans, our experienced team can work with you to achieve the most out of your team building experience in line with your budget. Take a look at our range of options and find one suitable for you and your team.
Theming and Menu
With our onsite AV team, Prestige Events Worldwide and The Event Station, there is no need to outsource any prop hire or additional event coordinators. Plus, our fantastic menus designed by Executive Head Chef Graham Tinsley MBE are the perfect accompaniment to any function. A power brunch or gala dinner, we've got everything you need available at our Cheshire country estate.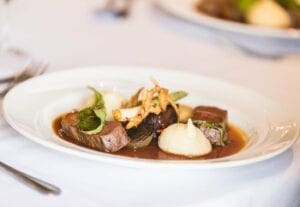 Don't forget, our brand new Shooting Suite refurbishment is set to be completed early 2019 with a purpose built bar, ideal for arrival drinks or break-out sessions, colour-adaptable lighting and a modern video wall.
Book your next meeting today and contact the team on 01829 731555 or email [email protected].