If you're looking for ideas for the perfect corporate golf day, find out our top tips from our Golf Supervisors Rachael and Darryl.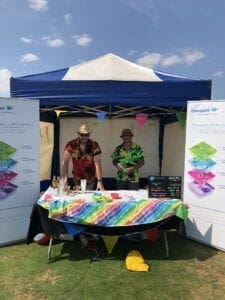 Keep your team energised. Did you know that a good golf game takes up to four and a half hours? So we advise you make sure your team are well fed and refreshed. From starting the day with a bacon roll in the clubhouse to providing a mid-game hog roast, we've got plenty of options available onsite.
Incorporate fun surprises. Golf doesn't have to be the only game that's played. Whether it's an additional chipping challenge on the lake or a simple game of Hoopla set-up at one of the tees, a different game will provide an extra fun element to the day.
Get creative. Dress each tee with a different theme and go as big and bold as you like. Talk to our onsite AV team Prestige Events, who can help with any theming requests from lighting to music.
Reward the team. After a full day of golf, celebrate the successes or present a prize to the golfing novice of the group with plenty of options available in The Pro Shop, including the option to personalise gifts.
Don't forget the non-golfers. If you're looking for a way to include the non-golfers for your corporate day then dance the night away with a celebratory gala dinner evening to finish your golf day. We have plenty of options to enjoy delicious dining combined with fantastic entertainment and can help you with all you need.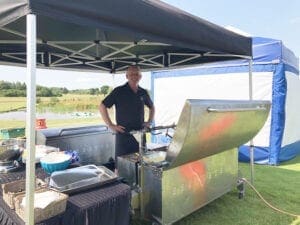 If you want to book your next corporate golf day at Carden Park, get in touch with the team on 01829 731850 or email [email protected].