With the option of two lush green championship courses to play your fantastic 18 holes on, as well as lots of other benefits for you and your company, there's no better place to play your round and conduct your business than within 1000 acres of Cheshire countryside at Carden Park.
Here's our top 20 reasons why you should have a corporate day with us at Cheshire's Country Estate.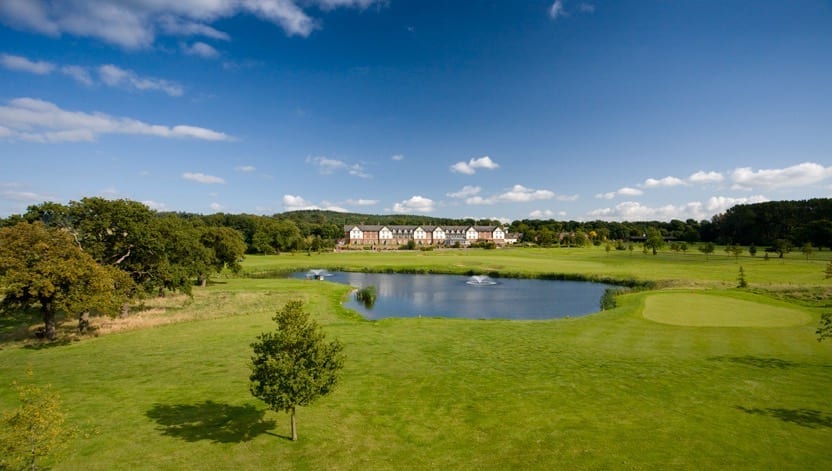 A New Environment
Take a break from city life and get some fresh country air with a fun filled and relaxing corporate golf day at Carden Park. Peace and tranquility personified, embrace the joys of North West nature whilst playing a challenging 18 holes alongside your work friends. Without work or family stresses, you'll relish your peaceful time with us in the charming Cheshire countryside.
Embrace The Wonders Of Cheshire
Cheshire is well known throughout the UK for its green fields and attractive farmland, but there's so much to our picturesque county than that. Why not take a break from hitting perfect shots on the course for one day with an enjoyable trip to top local attractions like Chester Zoo, Blue Planet Aquarium and The Ice Cream Farm? The perfect antidote for an unhappy team!
Location Location Location
Although Carden Park may appear to be a hidden treasure within 1000 acres of Cheshire countryside, we actually have superb links to nearby powerhouse cities and booming business hubs Chester, Liverpool and Manchester. As well as this, capital city London is only 2 hours away by train! With all excuses exhausted, why not book your corporate golf day with us today?
Relaxing Business
A fantastic break away from the boring old four walls of the office, a corporate golf day can give you enviable freedom up and down the course to discuss your business deals in a calmer, relaxed and more playful way, without the need for computers, calculators and paperwork. All you need is a tee, golf ball and a club! Bliss…
Productive Exercise
As well as hitting your targets on the golf course, you will also be achieving your 10,000 steps by playing, walking and talking. Not only is this form of exercise good for your heart, but it will also help to prevent and control any high blood pressure that may cause you a stroke. Who knew business was good for you?

Team Building
A corporate golf day out is something that the whole team will relish! It will give your delegates the chance to further relationships, see each other in a more relaxed and non work based environment and enjoy the sensational benefits of your company.
Looking for more team building activities at Carden? Take a look at our list of thrilling onsite activities.
Recharging The Batteries
Feeling exhausted and mentally drained after a long week, month or even year? Carden Park is the best place for you and your business to recharge your batteries and feel refreshed. With luxurious rooms, a relaxing spa and AA Rosette awarded dining facilities awaiting you and your team on your special corporate golf day, it will soon be out with the old you and in with the new.
Showing Off Your Brand New Golf Gear
You've brought your business to Carden Park. Now you want to look the business! Browse through the latest in golf fashion at our Pro Shop, including smart and sophisticated Oscar Jacobson, Nike and Footjoy clothing and top of the range Titleist wedges and putters.
How about also wearing one of our woollen Glenbrae "Carden Park 20th Anniversary" Jumpers as you play? It's time to get comfortable at Carden!
Course Exclusivity
Want the course all to yourselves? No problem at all. You don't want other people to hold up your perfect game after all… Book your round on 01829 731 002 and let our golf team know what you want us to do.
Letting Us Do The Work For You
At Carden Park, #TeamCarden will strive to make everything perfect for you and your corporate golf day. With years of experience, hard work and professionalism from our green keepers, caddy team, customer service, catering and your very own designated events coordinator, we will ensure your special event exceeds your expectations.

You Call The Shots
It's up to you how you want to conduct your corporate golf day. Choose from one of our various bespoke golf packages that can be tailored just for you and your staff. Make your event conventional or a highly creative one off. The decision is yours. Not sure what to do? Don't worry! #TeamCarden are always on hand to come up with innovative and exciting options to make your day truly memorable.
Stepping In The Shoes Of Legends
The next Ryder Cup captain Thomas Bjorn and champions from yesteryear like Jack Nicklaus have graced the lush, green Carden Park playing turf. Who will be next to walk on to the 1st tee? Did you know that one of our courses was famously designed by Jack and his son Steve, hence the name 'The Nicklaus Course'.
The 19th Hole
Relax after your perfect round with a well deserved pint or some fantastic food from our brand new 'Grill On The Hill' menu. Sit in the main clubhouse for that perfect atmosphere or dine outside on our sun terrace and watch in luxurious comfort, the stragglers come in off the Cheshire Course. The decision is all yours!
Rewarding The Team
Your team will love their time relaxing and indulging at Cheshire's Country Estate and appreciate that the hard work they do in the office has its strong rewards. Give incredible incentives to the winner and why not introduce a variety of golf awards, no matter how silly, for each member of staff to show them that they are valued and to help maintain the uplift of team morale, that has been provided by the corporate day.
Breaking Down Staff Barriers
No matter the roles in the office, out on the golf course, you are all on a level playing field. Why not interact with that person you never speak to and help guide new beginners to the sport… Your staff will certainly come out of their shells with you if they are feeling relaxed and enjoying the round. Thrive on the welcome uplifting environment of a Cheshire Country Estate experience!

A Perfect Sport For Both Genders
Golf is one of those sports that is enjoyed by both males and females. In that case, a corporate golf day at Carden Park will be welcomed by everyone in the office. Is there a secret Rory Mcllroy or Michelle Wie in your midst? Only a challenging round on Cheshire's finest will suffice.
Promoting Your Brand
Advertise your business brand for all to see on our golf courses. At Carden Park, we can provide an experience in which everything holds your company logo from the golf flags to golf balls. Do you want to see your name up in lights? Afterwards, why not come back to a fully branded Clubhouse, letting people know about your business and making your staff proud of where they are employed?
Learn Something New
Whatever your ability, you will undoubtedly relish a corporate golf day with us. Beginners will learn all about the game of golf from more experienced members of staff, breaking down role barriers and enjoying their first shots on a Championship Course, whereas advanced learners will thrive on playing 18 holes of award winning golf on courses that contain challenging obstacles such as bunkers, lakes and trees. Furthermore…playing on The Nicklaus Course! That's certainly one to tell your friends about..
Making Forever Memories
Bring your own photographer to take those photo worthy putts or we can arrange one for you…Whatever you decide, make sure lots of amazing and memorable images are taken to commemorate you and your business's time at Carden Park! Put pictures around the office to maintain team morale and remind your staff of all the fun that they had on their charming Cheshire day out. Why not arrange to come back again the year after and see if you can beat your scores?
Discover Carden Park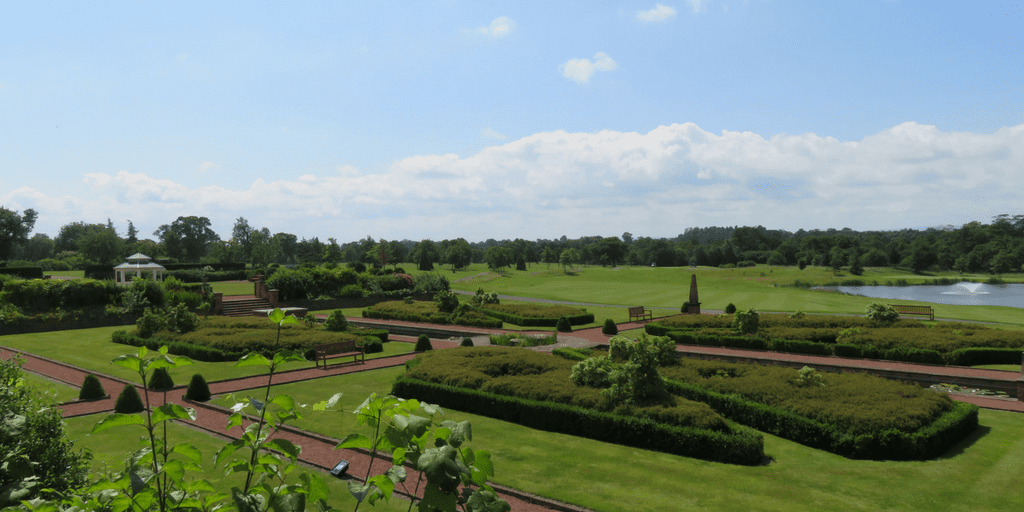 Enjoy the rest of your day exploring the charming countryside and our gorgeous 1000 acre grounds. Afterwards, why not stay with us in one of our recently refurbished rooms during the summer holidays from £84.00 per room per night?
Pure indulgence at Cheshire's Country Estate!