Here at Cheshire's Country Estate, we're investing heavily in upgrading' the facilities across the hotel and last month our new Carden Luxury Suites were unveiled for the first time.
Located in prime locations within the main hotel building, the four suites have been created in two colour schemes; a luxurious deep burgundy and calming teal blue.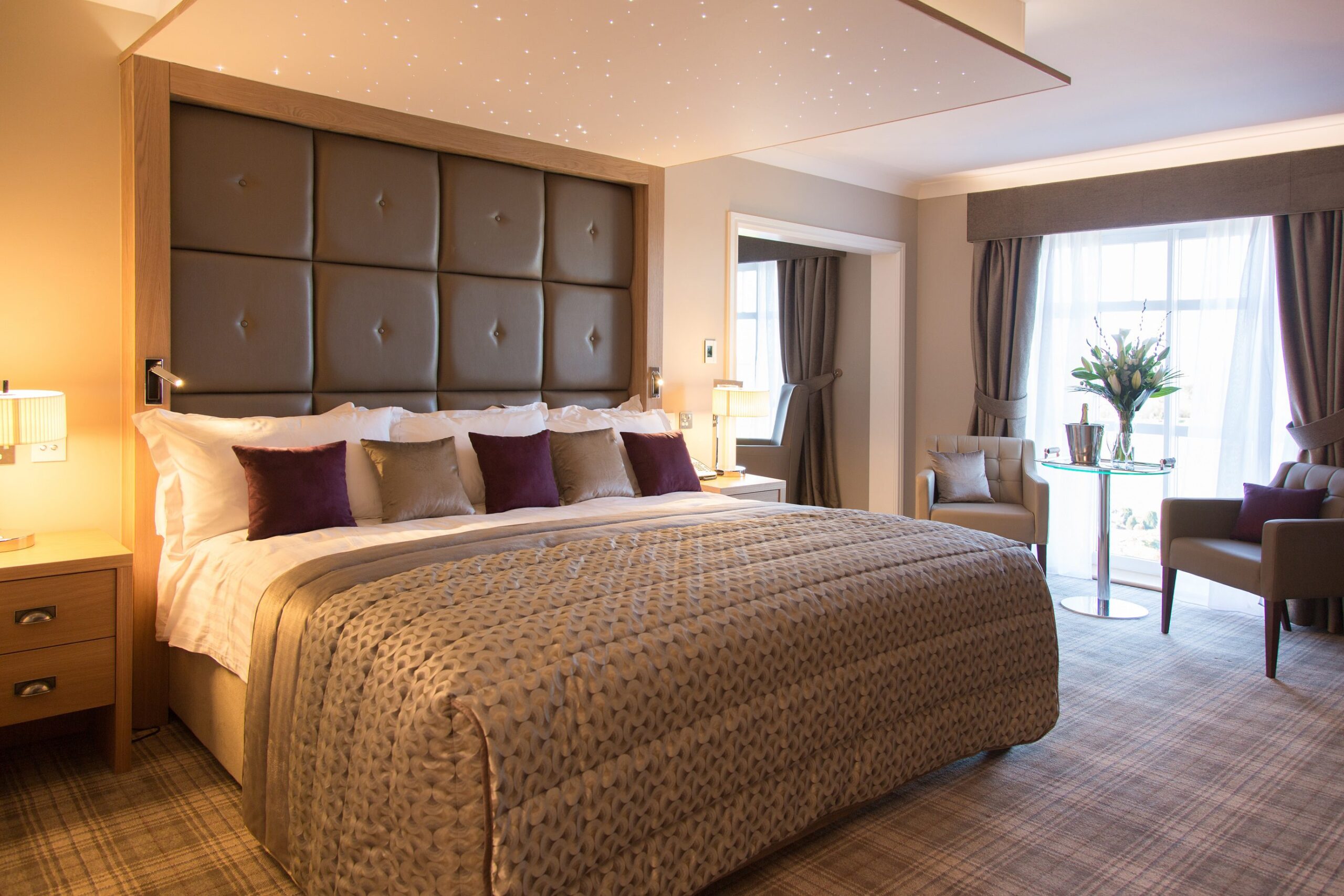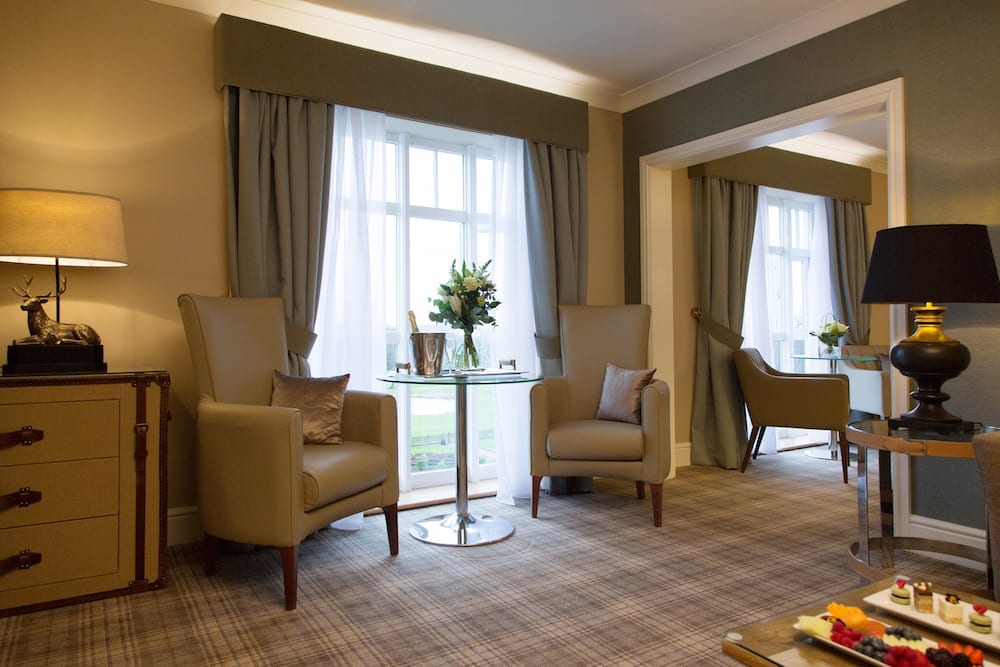 How you create your perfect stay is up to you. Take advantage of the complimentary ESPA toiletries with a bath under the starlit ceiling or slip into your fluffy robe and slippers to fully relax. Unwind with a beverage from the Nespresso machine or the fully stocked mini bar in front of the fireplace: you can even watch Sky television in all three rooms with superior sound in the bedrooms from the upgraded Sonos sound system.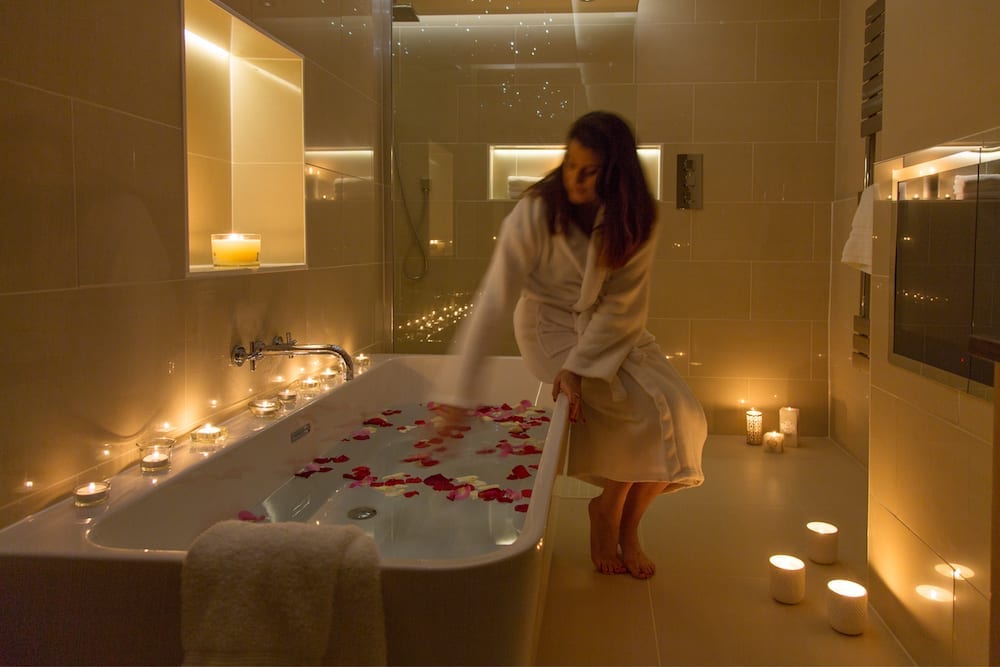 When you upgrade to one of our Carden Luxury Suites, we also treat you to special extras within your room to really make your experience unforgettable. These include fruit, chocolates and a selection of sweet treats in your room on arrival plus a bottle of Carden Old Gold sparkling wine.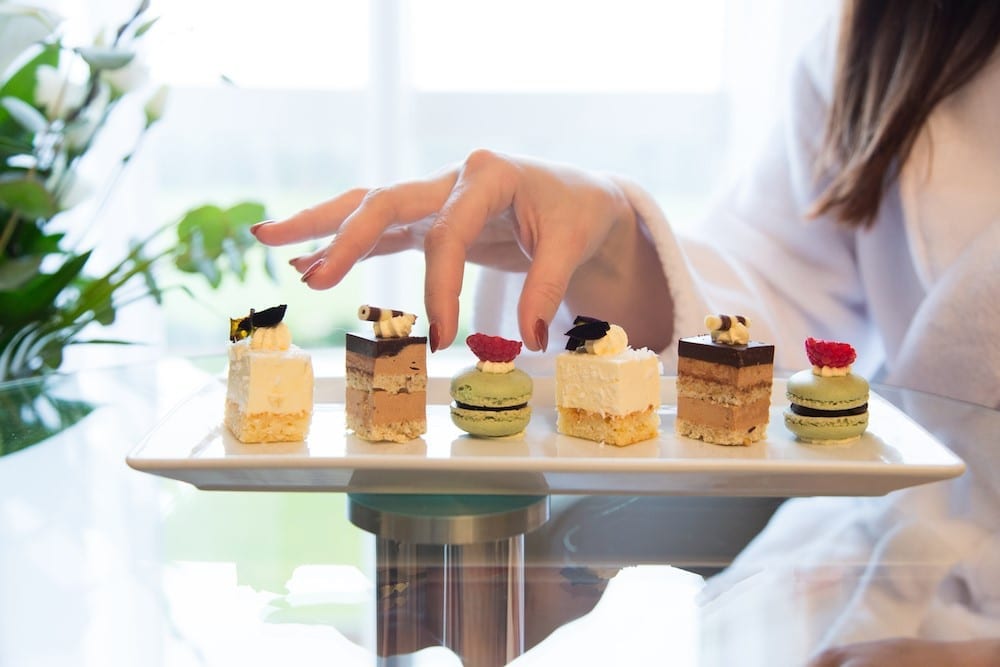 Experience a truly luxurious break at Carden Park by taking advantage of the amenities: whether you prefer a pamper in the spa or a round on one of our two championship golf courses, the choice is yours. With onsite activities, two restaurants and a relaxed lounge bar, there is plenty to keep you entertained on your stay before you retire to your suite for the night.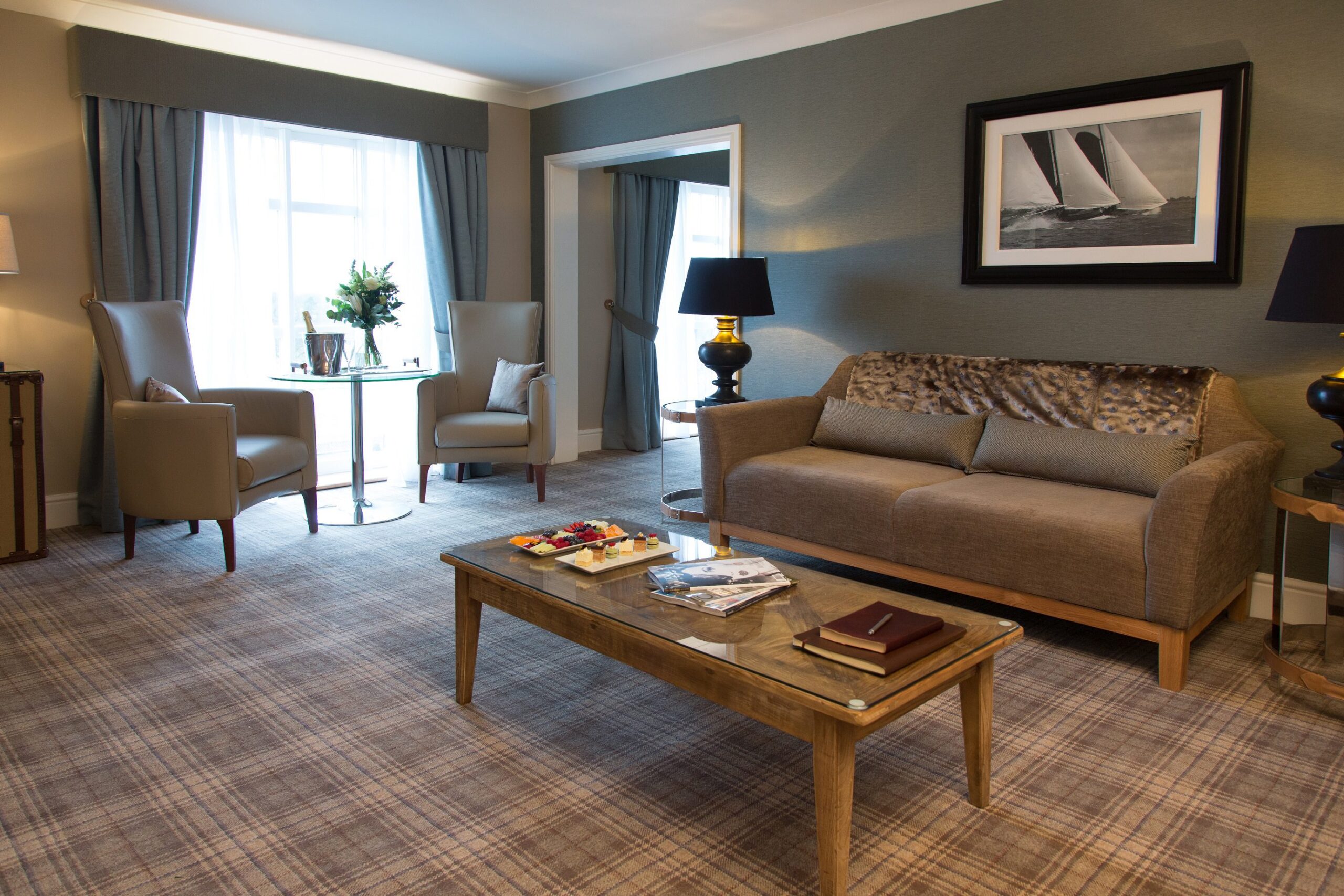 To enquire about booking your stay in a Carden Luxury Suite, contact our friendly Reservations team on 01829 731007.