Carden Park Hotel's own Wedding Manager Kirsty's special day, like many, fell victim to the Covid-Crisis after she became engaged on the 4th of January 2020. After 3 date moves, she finally secured the upcoming date of Saturday 17th December 2022 for the main event.
Kirsty has been planning luxury weddings across the globe for five years. We asked how being a wedding planner made an impact on planning her own wedding: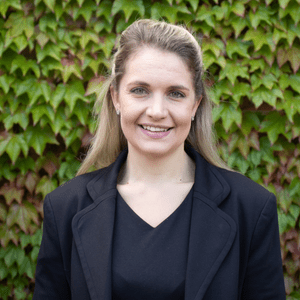 What was the most difficult part of planning your own wedding as a wedding planner?
Kirsty found that it was often difficult to get prompt responses from her wedding planner. This was naturally a little demanding of her patience, as most of her spare time was consumed by planning her day. She found that her wedding planner would often take a few days to reply which often delayed the next stages of her own wedding tasks. Planning a wedding can already be a little stressful, and niggles can often escalate if not streamlined. This is something that she is certainly going to actively avoid when helping the special couples who come to Carden Park.
Kirsty knew a lot of wedding venues have different packages available, and the prices can soon add up on top of your venue fee if not considered before committing to a location. She knew to ask about chair options, table sizes, crockery, glasses, decor, table runners, candles and more. Also, check if the PA systems, microphones, access to speakers and lighting are included within the fee. This was the longest part of the wedding planning process, and it took a while to get responses to all the questions she had to make sure the venue could even accommodate the couple's vision. Including what aspects of the listed items she would need to move on to her own task list.
As Kirsty is exposed to a variety of weddings at Carden Park, it is quite difficult to commit to a theme when you like multiple aspects or many different styles. She followed a list of wedding suppliers on social media and made Pinterest mood boards to organise her thoughts. She eventually committed to a simple but elegant theme. However, making a final decision at times becomes overwhelming as there is a lot of pressure to create the perfect day, and it's testing to not compare this too much to other weddings she has been involved in as part of her role. This also applied to the photographer and videographer; look at their previous work to make sure they align with the style you and your partner both love. After all, these will be something to look back on for years to come.

What part of being a wedding planner helped you to plan your own wedding day?
As part of Kirsty's experience in the wedding industry, she knew first-hand that having a guest list should be on top of the agenda for any bride or groom-to-be. As well as considering the physical location of guests, and if they would need somewhere nearby, or within the venue to stay. Having this in mind when talking to a venue significantly cuts down the back and forth to receive an accurate quote, as well as saving time exploring venues that simply can't accommodate your needs. As prices change depending on the year, month and day of the week it is also worth having a few wedding dates in mind to discuss to get the best value.
Kirsty was also able to pick up on tips and creative little touches for her wedding day from past Weddings she has been involved in. One she borrowed for her own day was to downsize the wedding cake. Large cakes are often wasted, as people don't eat them at the night to avoid mess, as well as them inevitably drying up throughout the day. Kirsty has opted for a macaroon tower, it's visually attractive and much easier for guests to help themselves.
Kirsty understood that over-communicating each detail is important. The less that is unknown between all parties involved in the day, the less margin there is for error. It is much easier for suppliers if you keep them up to date and respond promptly. If you get in the habit of this from the day you start to plan, it's much more manageable for you and your partner and she's maintained this throughout planning her own day.
Finally, from what she has seen from her own happy couples at Carden Park, entertainment is a big consideration that can completely dictate the atmosphere of the day. Having something a little away from the ordinary can be a bonus. This can be selecting appropriate musicians such as a string quartet to a saxophonist or pianist to a magician, a photo mirror or 360-degree photo booth, a sweet cart, or a doughnut wall. Think of each part of your day and what type of atmosphere you want to create. From the ceremony music to the drink reception to the meal service and into the evening reception, there are multiple parts of the day to plan for to keep your guests engaged.

Further Wedding Planner vs Wedding Planning thoughts…
Planning a wedding is never as straightforward as you set out for it to be, there are so many aspects to think of. If you have a great wedding planner, who asks all the right questions to the Bride and Groom, the planning process can be a breeze. Kirsty explains "Don't forget to enjoy the process, it's so easy to become overwhelmed but you'll look back and wish you could do it all over again"
Helping couples to plan their wedding while planning her own wedding has really helped to enhance the level of service the Brides and/or Grooms at Carden Park receive. "I know exactly what I have expected, and I want to ensure that I give the engaged couple's that come to Carden Park the same for their own wedding day. With experiencing being on the same side as the Bride and having a new understanding of the process, I feel the wedding manager role really connects to me more personally now and similarly has created more of a bond with me and the client"
Are you looking for venue inspiration? You can reach Kirsty directly by calling 01829 731592.
View Our Wedding Brochure