Chester Cathedral has a rich and fascinating heritage as an ancient abbey and the largest venue in Chester city for orchestral performances, concerts and charitable fundraisers. The entire cathedral is within a Conservation Area as the history behind it dates back to prehistoric times. Stories say that a Roman temple dedicated to Apollo stood on the site before the state religion of Rome turned to Christanity when the temple' will have become a church. Restoration work was undertaken in the 1800's and was continued into the twentieth century: the external bell tower was opened in 1975 while the Song School was completed as recently as 2005.
Free entrance to such a magnificent building makes Chester Cathedral a must see attraction in Chester City Centre, it is a short 25 minute drive from Carden Park hotel.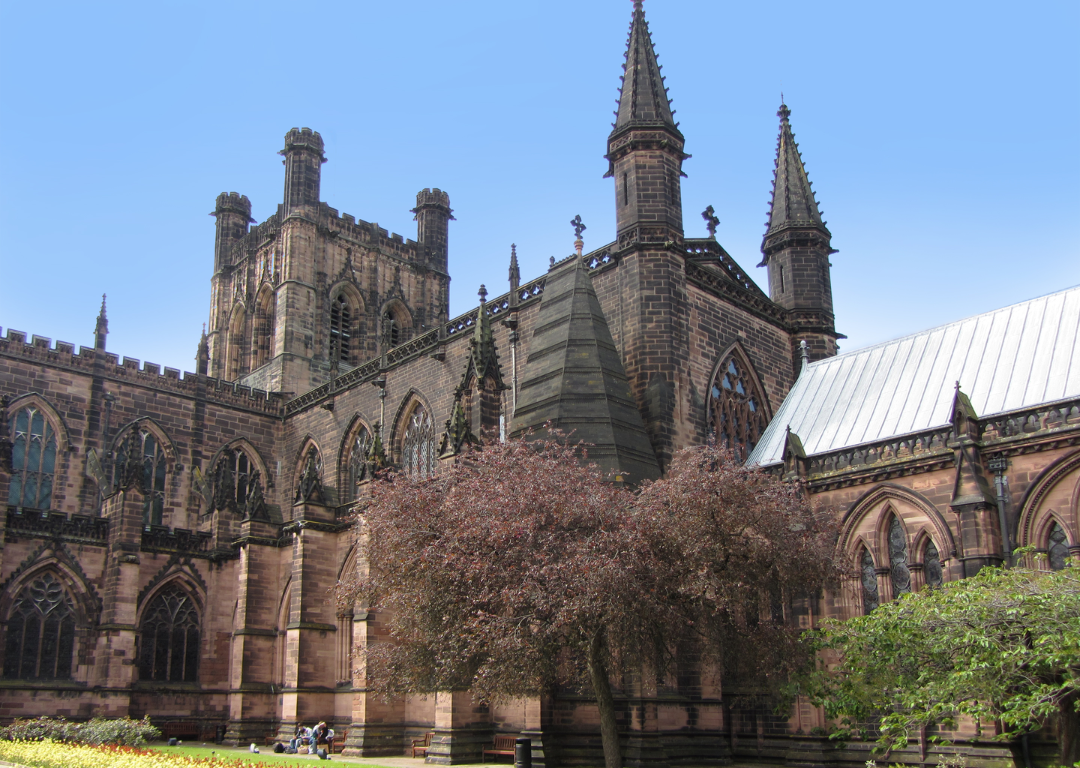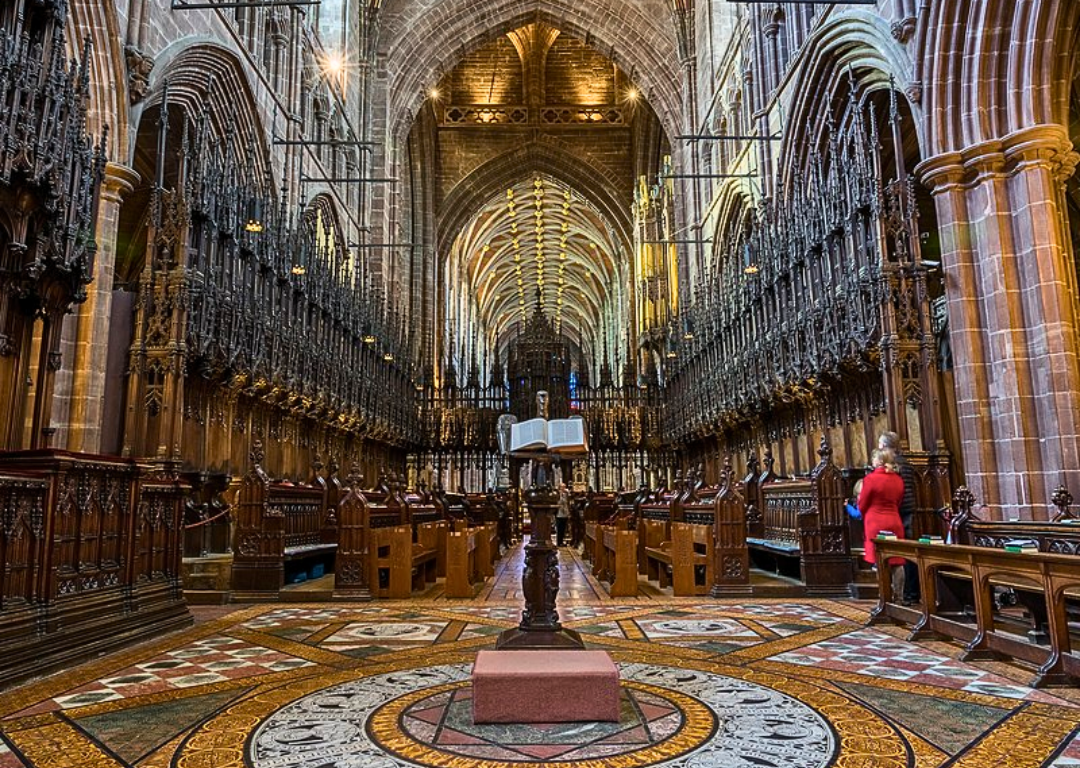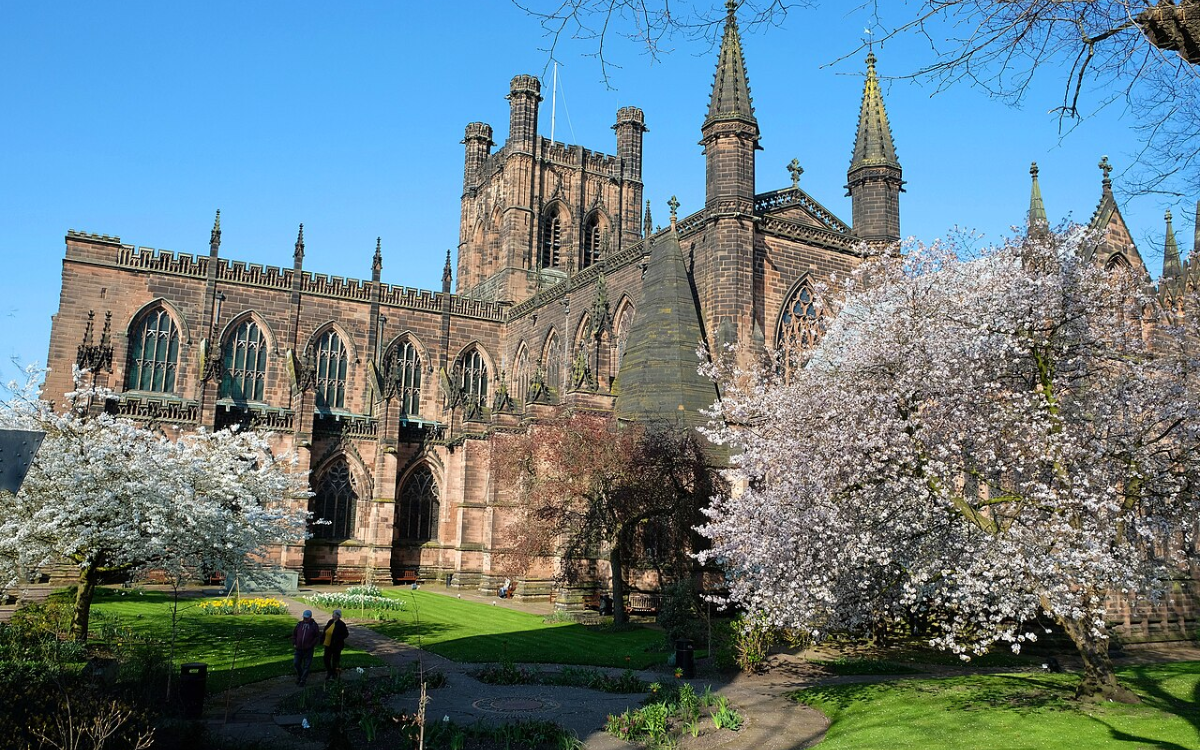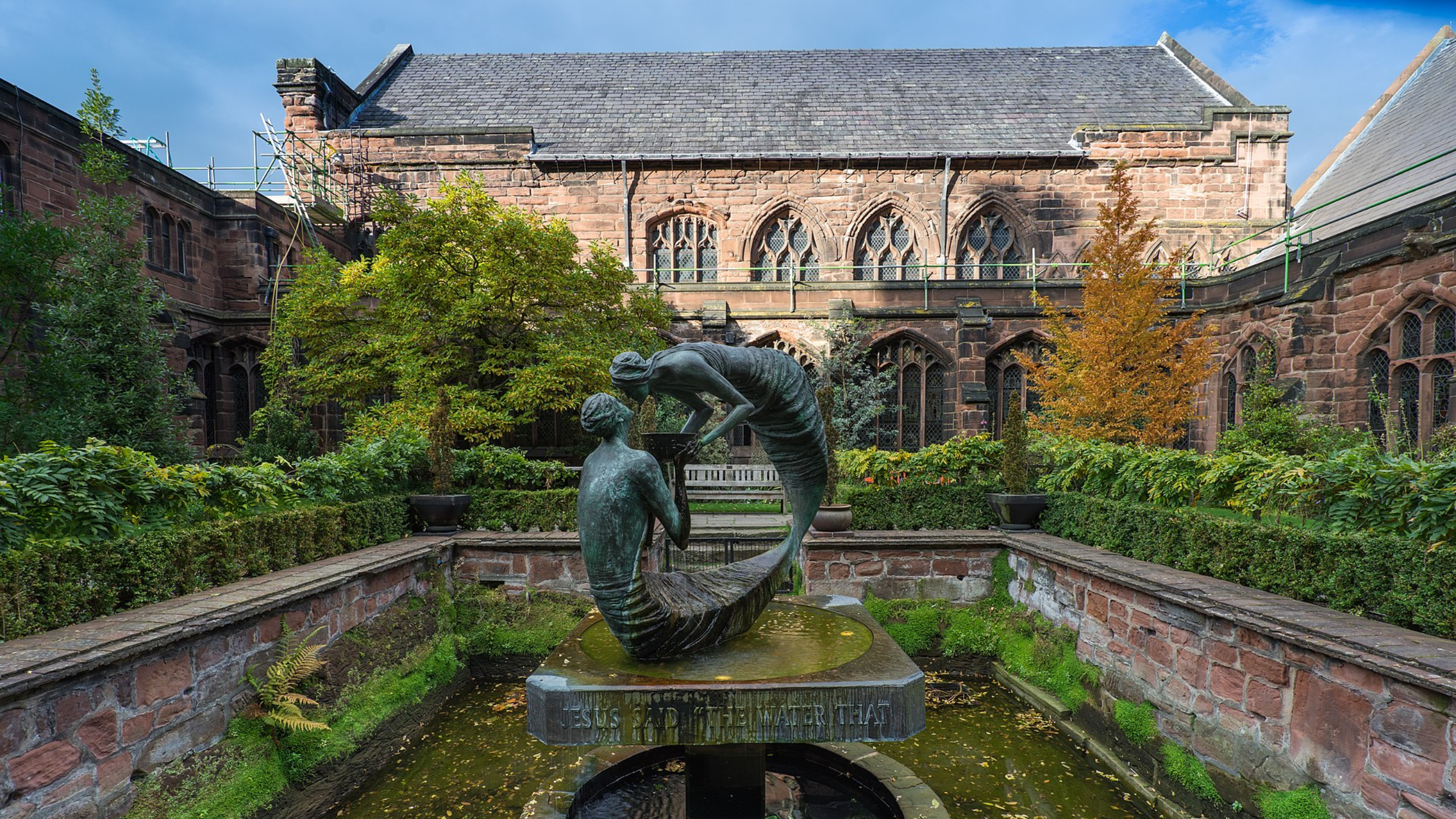 Chester Cathedral regularly host tours of the fascinating historic building. The building itself is so colossal that a tour is certainly needed. Knowledgeable guides will help visitors to fully understand all of the history and riches behind the thousand year old premise.
View more local attractions