We are very pleased to announce that we have launched a PGA accredited golf academy.
You may remember in 2018, we were awarded 'England's Best Golf Hotel' at the prestigious World Golf Awards, while last year our Cheshire course was nominated for 'England's Best Golf Course' accolade.
Both the Cheshire and Nicklaus course, the latter designed by the great Jack Nicklaus and his son Steve, offer beautiful views of the Welsh hills and are a must for all golfing enthusiasts.
Our new golf academy uses the world's best ball tracking technology, Trackman, which is used by professional golfers for analysing trajectory, the launch angle, speed and direction.
In addition, we recently remodeled our driving range bays into 21 teaching bays for the custom fitting of golf clubs and coaching. Alongside this, we upgraded our Clubhouse and completed the refurbishment of its pro shop.
Hamish Ferguson, director and general manager at Carden Park, commented: "We are proud to receive PGA Accreditation and to join the elite family of PGA branded golf properties around the world.
"We have exceptional facilities across all areas at Carden Park, from our newly opened £10million Spa to the newly accredited golfing centre, which is open to seasoned professionals as well as enthusiastic beginners, here for leisure or for business."
Liam Greasley, Executive Director – Commercial, added: "We are delighted to welcome Carden Park to our growing list of PGA Golf Academies.
"Through the expert tuition, excellent facilities and using the latest equipment and technology, Carden Park has firmly cemented itself as one of the 'go to' golf destinations in the UK.
"We look forward to working with Hamish Ferguson and his team and look forward to a successful and long-lasting relationship together."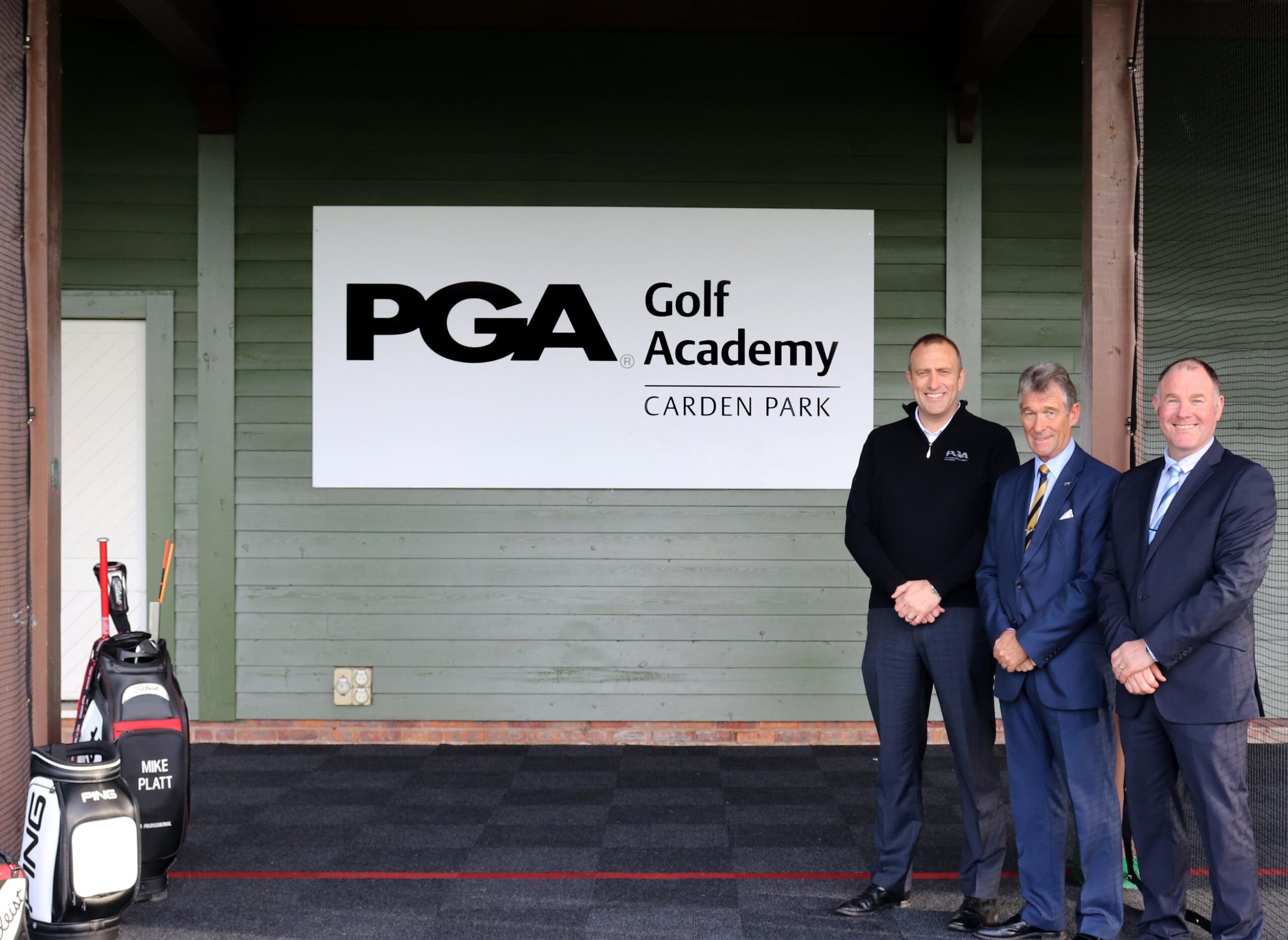 Call our team to find out more info on 01829 731003.