If you're looking for a unique setting for your corporate event, our 1000 acre estate in the heart of the Cheshire countryside offers everything you need to motivate and inspire your team.
Whether it's corporate event room hire for your annual company conference or a fun team building day; we can tailor our meeting rooms and packages to fit with your bespoke requirements.
Our varied venues cater to any requirement and our co-ordinators are on hand to ensure you find the right space for your meeting, conference or event.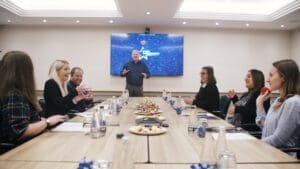 Fulfil your team's leadership potential
We've joined forces with Star Development UK to fulfil your team's leadership potential in 1000 acres of inspirational Cheshire countryside.
They offer one of the very best leadership training courses in the UK with Stuart Waddington, owner of Star Development UK, offering a broad depth of knowledge and skills with the goal of transferring these to you and your team throughout your stay.
You can also combine classroom learning with physical activities with a blended learning experience that includes a range of diverse experiences.
Take your team zip lining, for a round of golf or over an aerial obstacle course or a moment for relaxation and reflection in one of the UKs largest spa gardens.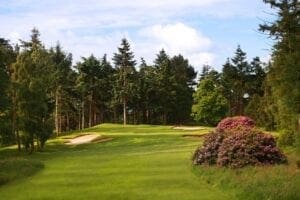 Have a ball with a corporate sports day
Whether it's a non-competitive kick about or a relaxing round of golf, let us take care of all your sporting needs.
The facilities at Carden Park are perfect for every activity, from football training camps to tennis tuition and, much, much, more.
Boasting an FA-sized football pitch, two tennis courts, championship golf courses, a luxury spa and running routes around the estate – we really do offer everything for your corporate day out.
So no matter what your sporting needs, Carden Park really is the ideal venue for a corporate get together where you can experience facilities unsurpassed in the region.

Unwind and feel good in our Spa
Unveiling a new era of wellness escapism, The Spa at Carden will dedicate your mind, body and soul to the pursuit of feeling good.
From elaborate and ornate interiors to breathtaking spa garden facilities woven into the scenic Cheshire countryside, you will drift between experiences that are nothing short of otherworldly.
Nestled in the heart of the Cheshire countryside is the newly built Spa at Carden, our five-star wellness paradise.
An ideal addition to your corporate experience at Carden Park, the spa can be hired for exclusive purposes as part of your event or act as the ultimate treat for your delegates to wind down after the meeting.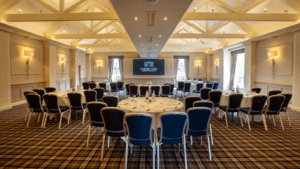 Talk to us about your corporate needs
Our corporate event co-ordinators are always on hand to ensure you find the right space for your meeting, conference or team-building event.
From corporate event hire for your annual company conference to a fun day out for your staff and colleagues, we have a host of ideas up our sleeve.
So why not Contact Us today and one of the team will get straight back to you
Alternatively, call us on 01829 731555 to chat about your needs – we're always happy to help.