Indulging in a spa day or massage for those living with or beyond cancer can offer several benefits. A spa experience can help to improve sleep cycles, reduce the severity of pain and lymphedema, alongside alleviating daily stresses. Participating in a spa treatment naturally stimulates the release of the body's 'feel-good' chemicals – serotonin and dopamine – which can be very beneficial to your emotional well-being at a time when you may feel you most need it.
We have partnered with Made for Life Skincare to provide a more inclusive range of effective, therapeutic treatments to accommodate those that have medical considerations. Their products are 100% natural, utilising organic herbs, oils and flowers to create an uplifting product that is, most importantly, safe for all. All of their products are developed by a qualified doctor with a passion for effective dermatological science.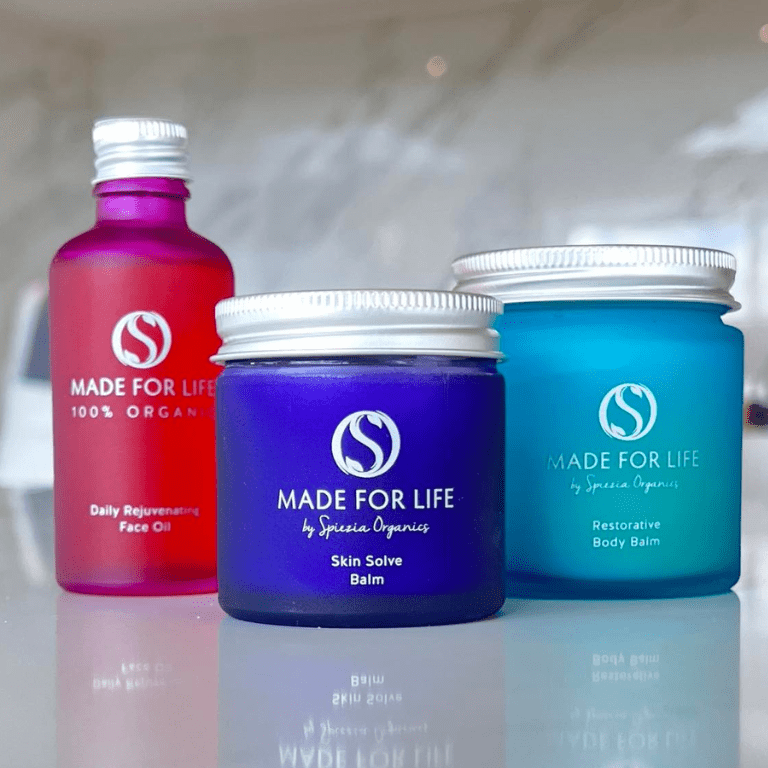 Cancer-safe spa treatments and massages
We currently have seven cancer-trained therapists within our spa hotel, with the view to increasing this number to accommodate a higher volume of guests over time. Each of our specialised therapists completes in-depth training following the Made For Life protocol, including adjusting pressure and avoiding certain areas of the body.
One of our most popular treatments is the signature 50-minute treatment 'Touch Therapy'. Your therapist will use specialised massage techniques taken from the ancient art of healing. With soothing and gentle hand placement to deepen your breathing and slow your heart rate, resulting in an optimum state of healing for your body. This massage benefits from the combination of 100% organic balms and lotions to deeply nourish and soothe the most sensitive of skin. This is a delightful full-body treatment to encourage deep relaxation and reduce muscle tension.
Another spa treatment available for our guests who have or have recovered from cancer is the Hand On Heart Ritual. For 90 minutes, you can enjoy soothing rhythmic movements all over your body. Special attention will be paid to the heart chakra located in the energy centre of your back; this touch is best compared to a warming holistic hug. With eight light massage techniques, positive energy will be transported throughout your body with a grounding result. Following your touch therapy massage, you will enjoy an organic facial sequence. This combines a 10-point face massage and a 16-point Japanese Tsubo pressure point experience (the equivalent of reflexology for your face). Your masseuse will then switch their focus to a comforting scalp massage with Made For Life's blissful hair and head oil, promoting natural balance. To finalise your treatment your therapist will guide you through a breathing awareness hold exercise to further release any stresses and direct your focus on the present moment.
With either of the massages, you will be placed in a reclined position that is comfortable for you. You will not be required to lie face-down.
We would encourage guests who are currently diagnosed with cancer and those who are up to 5 years in remission to select from the treatments listed above or the following:
LED Mask

Luxury Manicure

Luxury Pedicure
Our spa team are on hand to provide you with information about anything you are unsure of as well as to assist in modifying your treatment to ensure your spa experience leaves you feeling nothing but amazing. We also strive to continue to add small details to make the experience as comfortable as possible; for example, our treatment rooms have discrete wig stands as standard.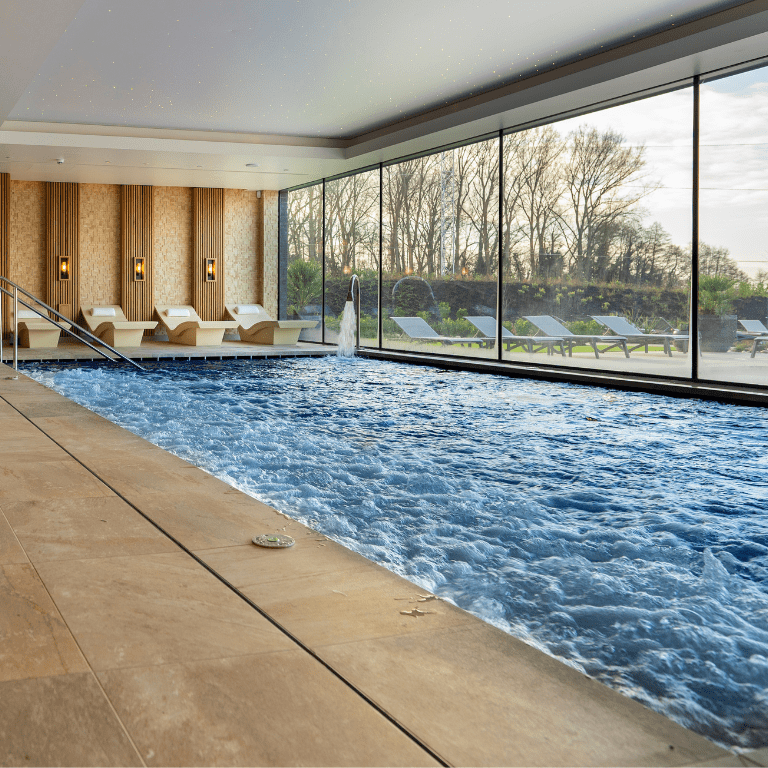 Cancer Friendly Spa Days
You can also enjoy a spa day in our award-winning spa garden. Explore the most extensive 5-star spa facilities in the UK – a perfect space to unwind and take a moment to focus on yourself. Our spa mornings and afternoons include a nourishing light meal during your experience. You can also upgrade your spa package to include an overnight break, a perfect countryside Cheshire hotel location to escape for the evening.
You will receive a pre-consultation to discuss your specific requirements prior to arrival. All of our treatments are adaptable to avoid treated and lymph node removal areas. Please note that some heated thermal facilities will need to be avoided if you are on certain medication, but we will be on hand to provide advice on this too.
Our team will always encourage you to contact your GP and/or your Oncologist if you are currently undergoing treatment to ensure that there aren't any extra considerations your therapists need to be aware of to adapt your spa day accordingly.
To book your spa experience call our reservations team on 01829 731 000 – we look forward to welcoming you to relax in the Spa at Carden soon!