For guests who have visited in recent months, they will most certainly have been drawn to the works of Tessa Campbell-Fraser adorning the pristine lawns in front of the Carden Park Hotel. Some may be disappointed to hear the polar bear statue has moved on from the Cheshire Sculpture Garden to pastures new. It was recently sold for an undisclosed figure and arrived at its home at Bolesworth Castle.
About the artist; Tessa Campbell-Fraser
Edinburgh born Tessa Campbell-Fraser is a well renowned artist who is most known for her work in equestrian and landscape pieces. Her notable work includes being commissioned to paint Her Majesty's most adored furry friends. Although her creations can be dated back to the 80's. Her focus on bronze sculptures really materialised in the mid 90's with an interest in representing an incredible likeness to her animal subjects. The Flying Dream is one of Tessa Campbell-Fraser's major works.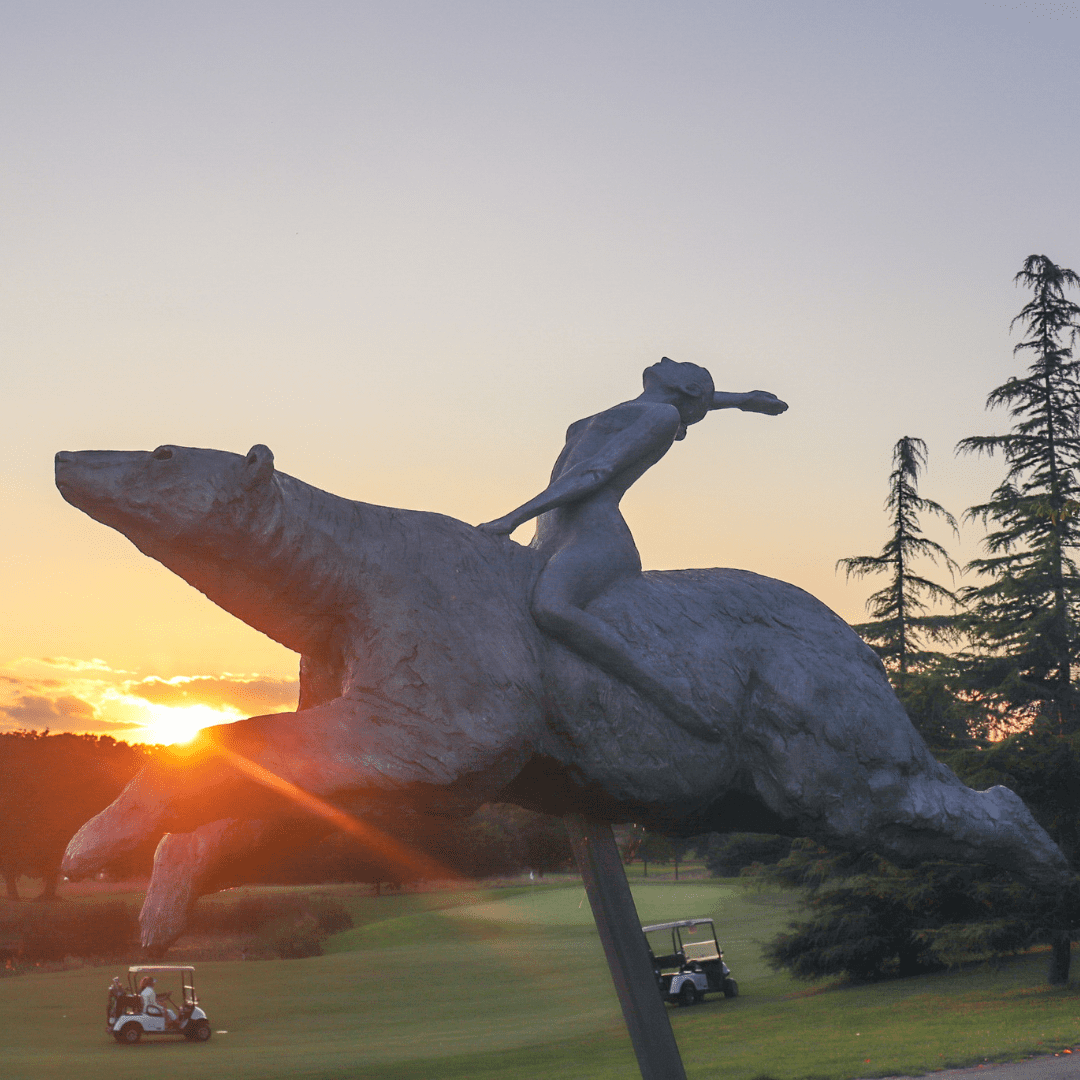 About the sculpture; The flying dream
The Flying Dream sculpture depicts a life-size polar bear leaping mid-air with a euphoric female figure, head raised to the sky on its back. The impressive piece of art stands at 3-metres tall. The sculpture is intended to nod at man's relationship to the natural world. This incredibly powerful message, inspired after Campbell-Fraser's first child, is a talking point for the prevalent topic of global warming. Indicating how we must all aim to co-exist harmoniously together to create an optimistic future, being displayed in the most beautiful way.
View other sculptures; By Tessa Campbell-Fraser and more artists
…
The Flying Dream sculpture is akin to Campbell-Fraser's bronze 'Polar Bear Dancer' which was exhibited in front of the Natural History Museum in London but moved to its permanent home in The Parade, Tunbridge Wells a few years later. .
You are still able to view a collection of Tessa Campbell-Fraser's work at the Carden Park Sculpture Garden. The sculptures range from £5,400 to £65,000 to purchase. Carden Park are home to the following sculptures:
Stag

Highland Cow

Highland Calf

Lambs

Rabbit

Sheep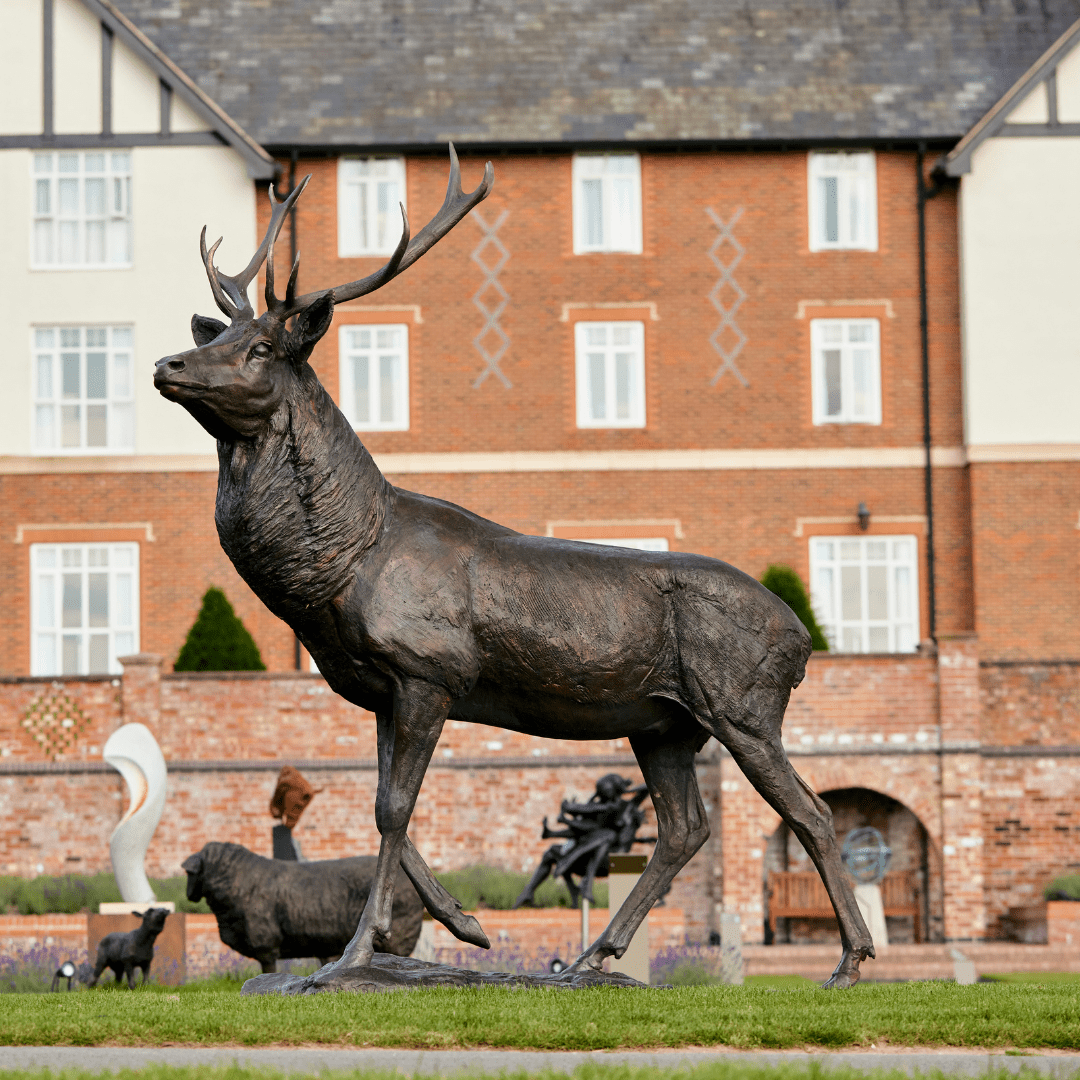 Amongst Campbell-Fraser's art you will also be able to find bronze sculptures from other reputable artists, such as; Rowan Gillespie, David Harber, George Triggs, Hamish Mackie and many more. All of which you can view for free within the 1,000 acre grounds of Carden Park.
If you would prefer to take a more in-depth look at the Sculpture Garden at Carden Park we host regular walk-and-talk events with the knowledgeable fine art curator Grant Ford.
View The Art Collection Here