At Carden Park, our grounds are so expansive and beautiful that it's impossible not to take a casual walk there. A romantic stroll along the gardens at the' front of the hotel is necessary. Imagine yourself getting married in our beautiful wedding gazebo, gaze in the long pools of water, smell the Spring flowers either side and take a seat on the bench that's overlooking some of the 1000 acres of charming countryside that Carden has to offer.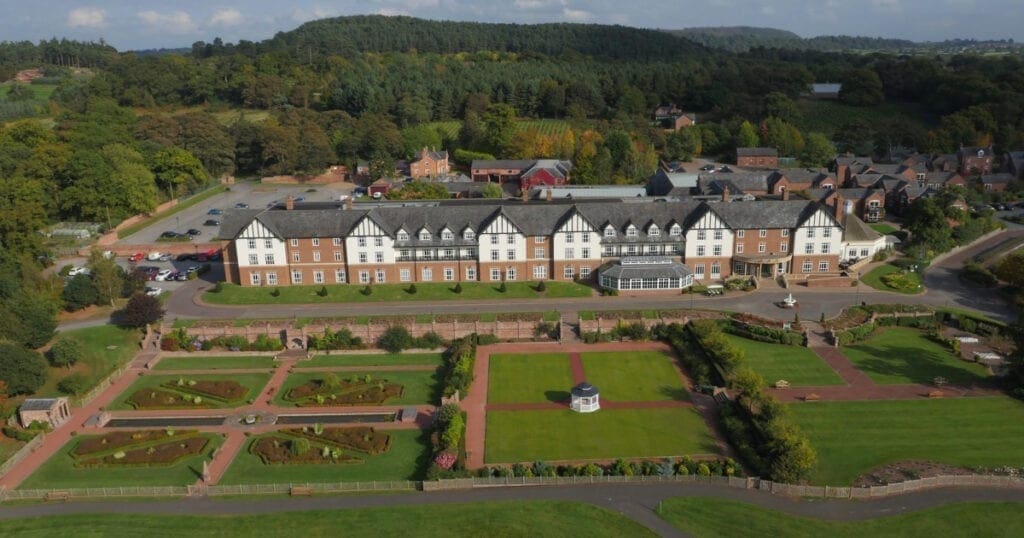 As well as Carden;
The Wirral Way is a stunning 12 mile stretch of footpath that runs through the beautiful Wirral countryside from seaside town West Kirby to Hooton. An old railway route, this is a pleasant traffic-free passage for keen walkers, pets and cyclists which delivers stunning views of the River Dee, the Irish Sea and local tourist haven Hilbre Island.
Find out more about this unique walk' here.
The 40 year old Sandstone Trail in Frodsham is another popular venture for ramblers. At an invigorating 11 miles, it is well worth taking a day out of your busy schedule to admire the plethora of gorgeous sandstone ridges that you'll pass on your way.
Why not do a detour and check out local towns Whitchurch and Delamere too? See here for more details.
Fancy really testing yourself?
The 35 mile long Gritstone Trail is certainly an enjoyable challenge. Covering the edge of the Peak District, your journey starts at Disley train station in Manchester and ends at Kidsgrove station' near Stoke On Trent. The hilly walk is a must visit for adrenaline junkies as there are several long climbs as well as some short, steep ascents and descents.
The views are also worth putting on the front cover of your photo album. On a sunny day you can clearly pick out local sights like Liverpool Cathedral and the distant Welsh hills. Why not send your best snaps to us here' at Carden?
Bird watchers take note!
The Two Locks waterside walk in Northwich is right up your street. With sightings of kingfishers, peregrines as well as water birds, you'll be in your element!
The 5 mile walk itself through the local nature reserve' is also tranquil and beautiful with bluebells and wild garlic either side when in season. Perfect for a Sunday afternoon stroll with your loved ones.
Why not complete the weekend with a relaxing spa day at Carden Park? Our Spring Spa Days are from £59.00 per person and include two 25 minute treatments as well as many more enjoyable' benefits such as the use of leisure facilities with hydrotherapy pool, sauna, steam room, swimming pool and gym. Tempted?
Book by calling 01829 731007 or to find out more

Click Here

.