At Carden Park, we're proud of our incredible team members and love the opportunity to recognise them for all of their hard work. We're thrilled to announce that our team has been shortlisted for 4 awards in the Chester Hospitality Association People Awards 2023.
Millie Appleby – Rising Star
You may recognise Millie checking you in on reception where she greets every guest with a warm smile and any information they need. Millie is actively striving towards becoming a senior member of the team by channelling her passion into continually expanding her industry knowledge. Millie shows an active interest in all departments both commercially and operational which makes her a Rising Star Winner in our eyes.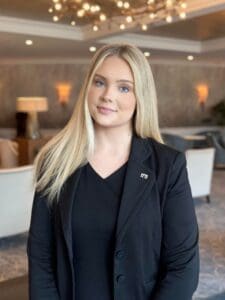 Michael Brandreth – Sales and Revenue Star
As an assistant revenue manager, Mike shows a real hunger to always excel and gain additional knowledge to deliver beyond what is required from him. While looking over numbers can be viewed as tasking, he keeps the office entertained with his brilliant sense of humour. Mike plays an instrumental part in the financial success of the hotel, and we are delighted his talents are being recognised beyond Carden Park.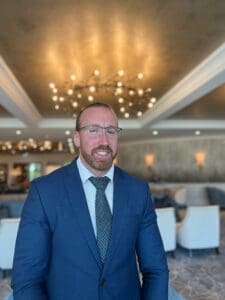 Patryk Kapelinski – Bar Mixologist of the Year
Patryk has a wealth of experience in mixology and an excellent artistic palate that helps him to beautifully blend flavours. He's even recently started brewing his own delicious Kombucha with foraged ingredients found onsite. If you've visited The Vines fine dining restaurant, you may recognize Patryk when he's whipped up an incredible cocktail or mocktail or when he's giving his expert wine suggestions. Patryk's passion for hospitality is quite simply infectious and we are proud to have him as part of the team.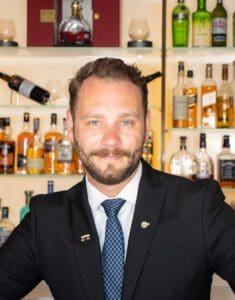 Jakub Kawowski – Excellence in Food Service
As Station Head in Redmond's Brasserie, Jakub is frequently featured in guest feedback for his dedication to creating the best customer experience. Renowned for going above and beyond, Jakub is reliable, personable and excels within the often high-paced tempo of the hospitality industry. We believe the volume of reviews during his decade of being part of the Carden Park team is a testament to why he deserves to be recognised with the Excellence in Food Service accolade.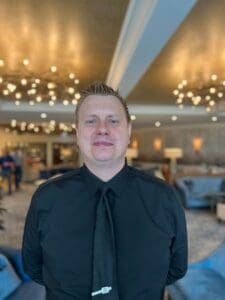 We look forward to the winners being announced at the Chester Hospitality Association People Awards 2023 on Thursday 6th July. Our fingers are crossed for Millie, Mike, Patryk and Jakub and we wish all of the other finalists good luck in the retrospective categories.