Are you in the midst of wedding planning or perhaps you're a well-organised Maid of Honour doing the research for the Bride-to-be?
As we look forward to the beauty of Spring and Summer weddings here in Cheshire, we wanted to delve into the traditions and superstitions that have surrounded weddings for hundreds of years.
Our first topic – The Top Table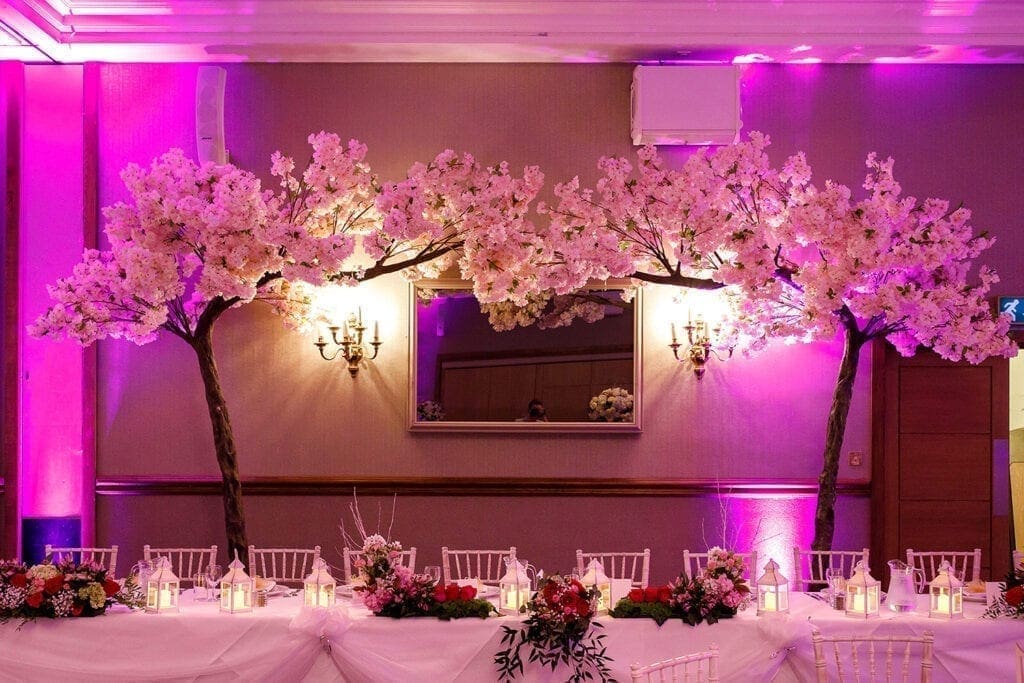 A familiar feature in most weddings, the long table at the head of the room, designed as a way for guests to see the wedding party enjoying themselves and vice versa.
Traditionally, the order of wedding guests goes Maid of Honour, Father of the Groom, Mother of the Bride, Groom, Bride, Father of the Bride, Mother of the Groom, Best Man.
And although it's still a very common sight in British weddings, Brides and Grooms are thinking of ways to turn the tradition on its head!
So if you are looking for a few suggestions that break with tradition, here is our wedding top tips list:
An increase in a more modern family set up means that a traditional top table isn't the answer for many couples. Which is why a U-shape is proving more and more popular, especially with younger generations. Adapting the table to mix both friends and family is a great way to keep the tradition alive with a more relaxed vibe.
'Sweetheart' tables mean that all eyes are on you. Consisting of one table and two chairs, there's no need to worry about a seating hierarchy and that the wedding focuses on the main attraction – the newly wedded couple!
Like the idea of a sweetheart table but worried about feeling a little lonely up there? Ask your Maid of Honour and Best Man to join you for a less ostentatious version of the top table
All this sound like too much hassle? Why not cut the top table completely from your seating plan! Many modern couples are finding that they enjoy being amongst their guests whether that be in a central table or along a large row table.
Whether your wedding is a fully traditional day or you are putting your own spin on your big day, we hope we've given you some food for thought!
Discover more inspiration and find out more about we can help you create the wedding of your dreams at our wedding open evening Tuesday 2nd April 5pm – 8pm.