England and Wales will be competing in multiple cups this season; as well as on the pitch the Welsh Junior Chef Team are planning on making their own history when they compete in the Culinary World Cup.
Drawing more similarities to football, the prestigious Culinary World Cup brings the most talented chefs from across the globe together in Luxembourg every four years. November 2022 marks the 14th Culinary World Cup – the 50th Anniversary since it began in 1972. It is said to be the second most important date on the cookery calendar, following the Culinary Olympics.
There are 15 regional junior chef teams competing for the prestigious winning titles, recognising the best of the best in the gastronomy field. Carden Park has two chefs (in a team of six) competing in the Culinary World Cup competition for Wales: Harry Paynter-Roberts (Sous Chef at Carden Park Hotel) and Sion Hughes (Head Chef at The Spa at Carden).
The first round of the competition is an element called 'A Restaurant of Nations Hot Kitchen' where the Welsh Culinary Team must prepare a three-course menu for 70 guests. Following this is the 'Table of Fire' element, where the team will serve four kinds of cold and hot finger food for 14 guests, a seafood platter for 12, and a salad platter. The competition will last for an intense 5 days this month. Elements of the curated menu will make a nod to the team's heritage, including seeking permission to fly out the best Welsh lamb and a sustainable UK-sourced fish; Pollock, known for its delicate flavours.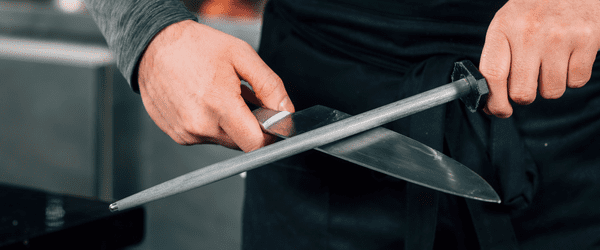 Chef Graham Tinsley MBE, Director of The Culinary Association of Wales and Executive Chef of Carden Park Hotel is flying out to support the team on their competitive journey.
"Sion and Harry have competed in numerous competitions as individuals, I'm looking forward to seeing them face the new dynamic of competing as part of a team. I am very proud of them and of course, the entire Welsh Team. With the standard of talent, I am left confident they will do well"
The Welsh Junior Chef Brigade boasts a great blend of knowledge and skill set, which is only improving with the ongoing practice they have dedicated their time to. They are at the forefront of gastronomic excellence and current trends. We are certainly all very proud to have Harry and Sion representing Carden Park as part of the Wales Young Chefs team on a global stage.
Good luck to all of the Welsh Junior Team!
Update: The Junior Welsh Team picked up a silver medal at the Culinary World Cup – A huge congratulations to all involved.