After a crisp start to the season the bloom of beautiful flowers mark the start of Spring around Cheshire's Country Estate. Enjoy a flash of yellow, purple and white as you take a stroll around the beautiful scenic surroundings.
Take full advantage with a three night family Easter Break from £109.00 per room per night and discover our full Spring offer, from Golf Days to Spring Spa Days, we have plenty of ways you can enjoy a fun-filled Easter.
Start your walk at the front of the hotel with a daffodils guiding the way and crocuses opening with the Spring sun…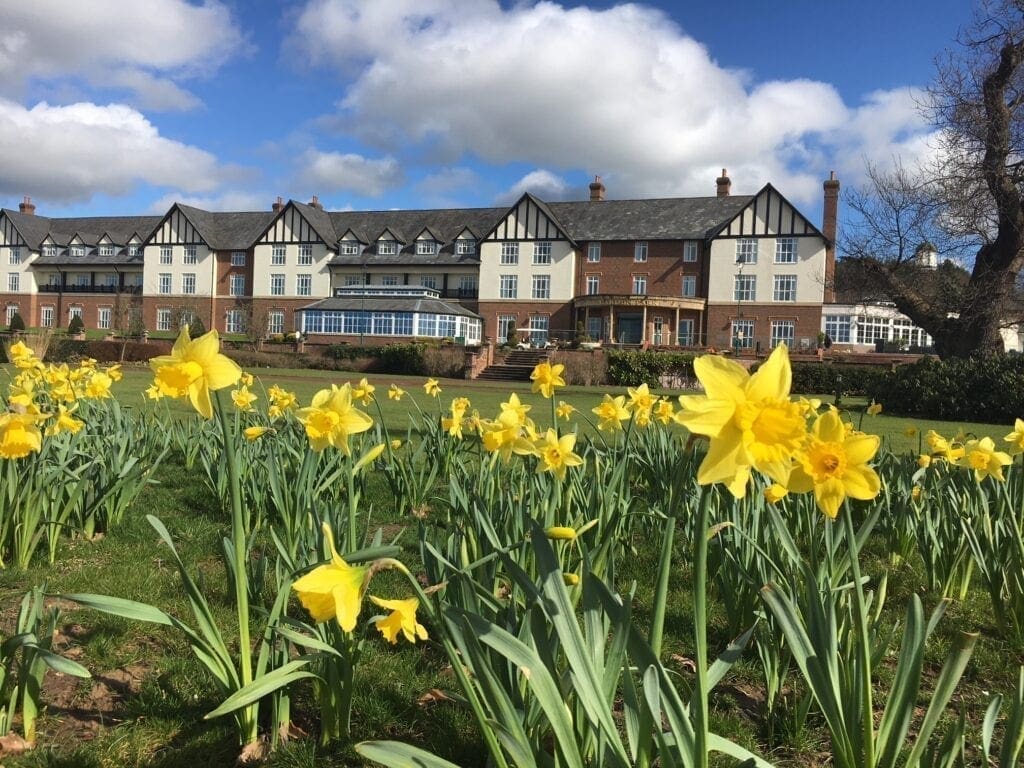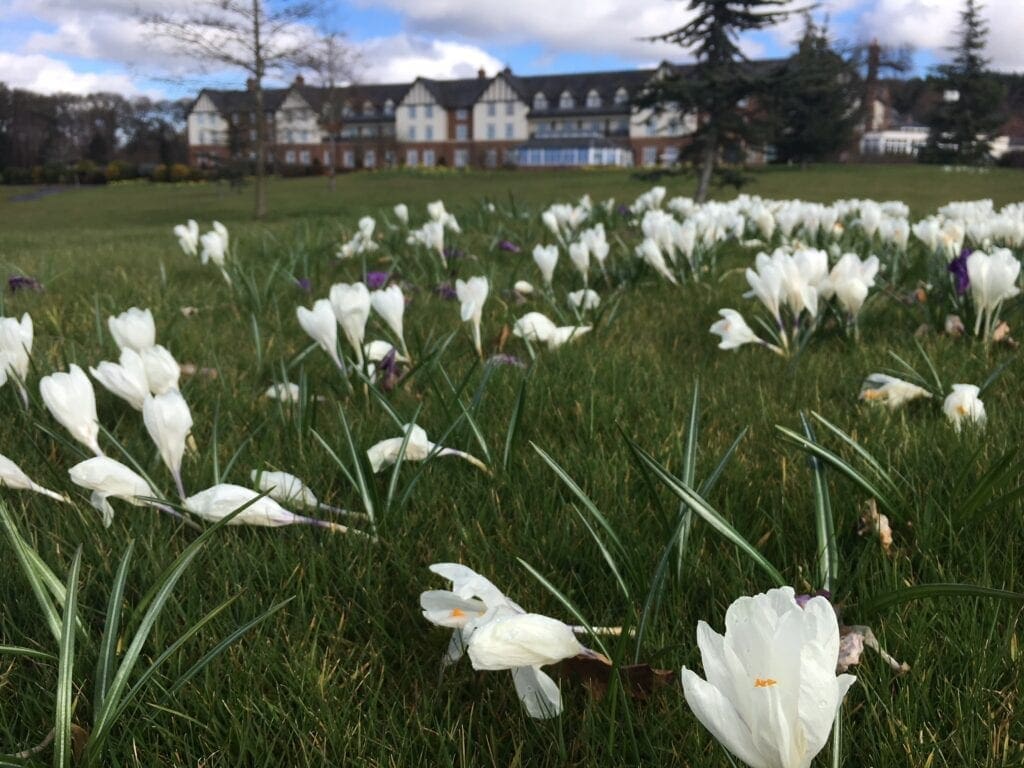 Continue along the daffodil lined pathway to stunning views across the Nicklaus Golf course, where you can enjoy a Spring golf game.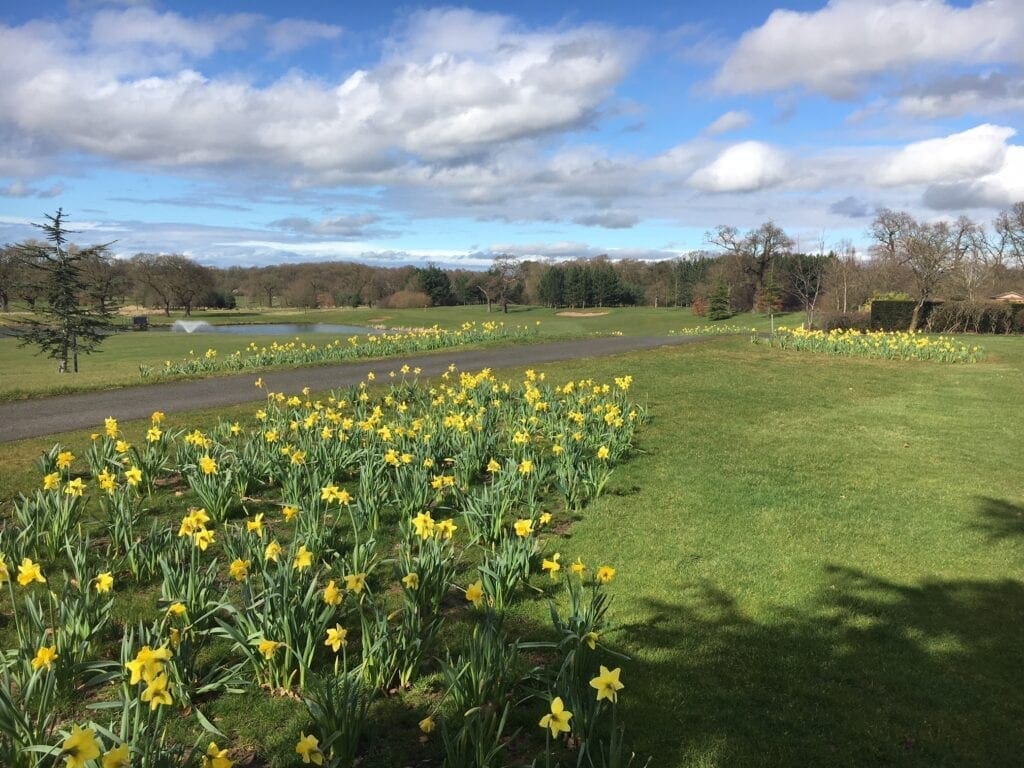 Then make your way to the 3 acre vineyard from which we produce our delicious Carden Old Gold sparkling wine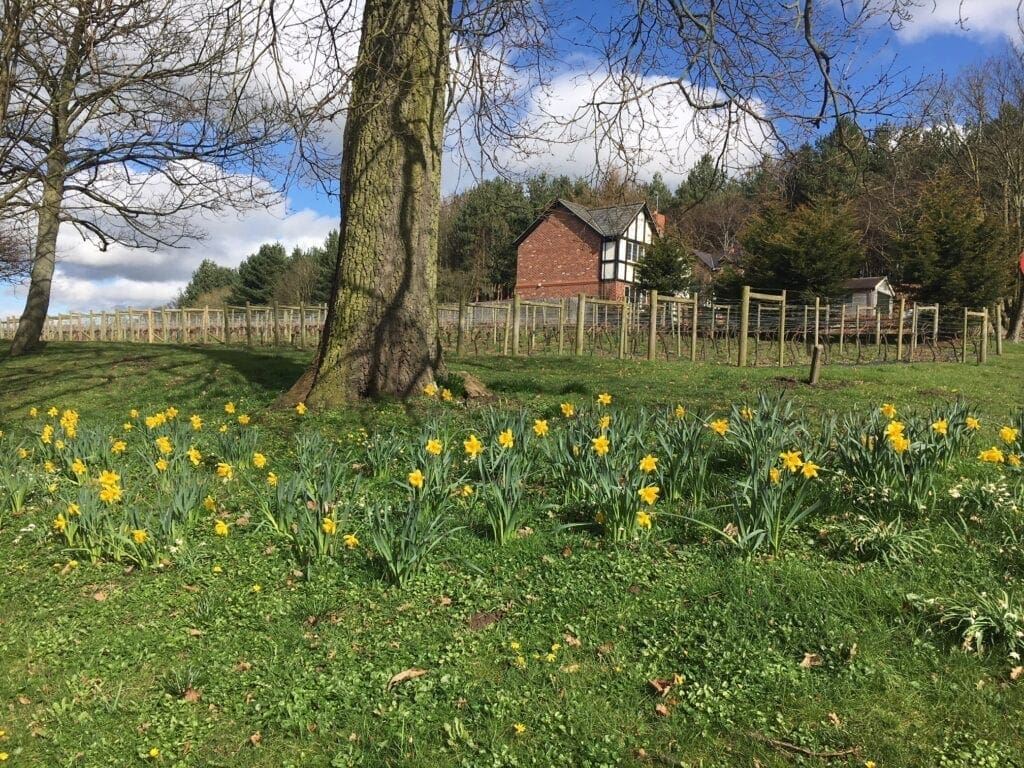 Complete your walk and make your way back into the hotel at the Carden Spa entrance, the perfect excuse to book your relaxing Spring Spa Day from £59.00 per person.
If you are looking for a fun-filled Easter break, call our team on 01829 731007.